Discover the Art Nouveau treasures of Turin
We are passionate about showcasing the stunning architecture and design of the art nouveau movement, and we offer a range of private tours tailored to your interests and needs.
Our private tours are led by knowledgeable and experienced guides who will take you on a journey through Turin's art nouveau history. We offer three private tours in Turin, each designed to suit different schedules and preferences.
Our first tour is a 4-hour walking tour, perfect for those who want to explore Turin's art nouveau gems on foot. We'll take you to some of the most iconic art nouveau buildings in the city and provide you with insight into the art nouveau movement and its impact on Turin's architecture. This is our most popular private tour in Torino.
If you prefer a private tour with a driver, we offer two options: a 4-hour tour and an 8-hour tour. Both tours are designed to cater to small or very small groups, and we can provide a car, minivan or bus depending on the size of your group. Our private tours with a driver will take you to the most beautiful art nouveau buildings in Turin and its surroundings, giving you the opportunity to appreciate the beauty of the art nouveau movement at your own pace.
Art Nouveau, also known as Liberty style in Italy, left a lasting impact on Turin's stunning architecture and design. At our private liberty style tours, we pride ourselves on providing a bespoke experience for each of our clients. Whether you're an art lover or simply curious about Turin's art nouveau heritage, we're confident that our private tours will exceed your expectations.
In addition to our regular private tours, we also offer customized private tours to suit your specific needs. If you have a different timing in mind, such as a 2-hour or 10-hour tour, or a special interest in visiting a particular place, please email us at info@artnouveau.club and we will do our best to respond quickly and provide you with the best possible experience.
We want to share with you some comments from our clients / friends:
"Our guide was a real gem, both as guide and as driver! We loved being chauffeured around in style and comfort, and it was the perfect way to see Turin's stunning art nouveau buildings. We highly recommend Art Nouveau Tours!" - David Wilson, London, United Kingdom.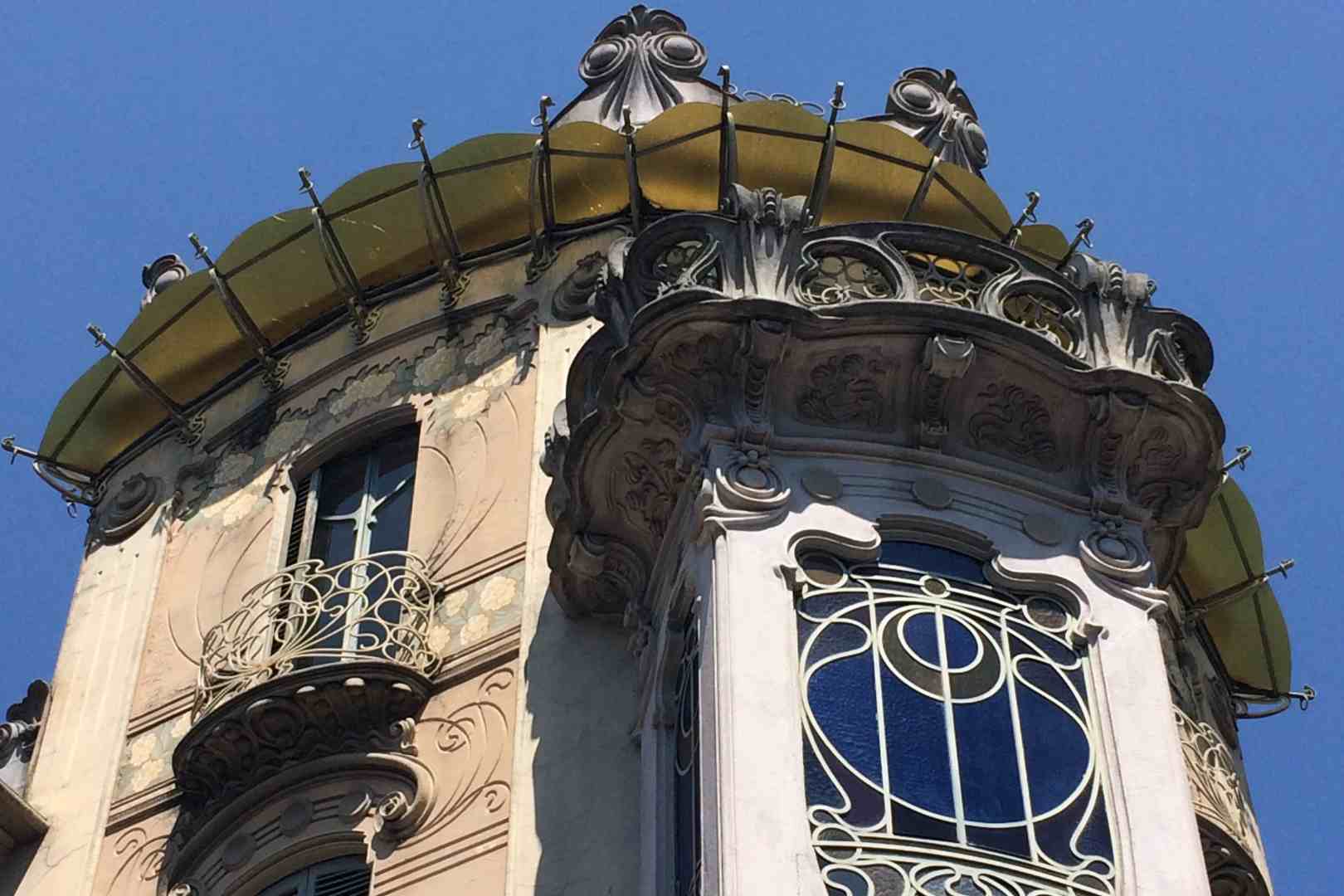 "The walking tour was so amazing! We saw all the best art nouveau things in Turin and the guide was really kind and nice. We learned a lot and it was a great experience!" - Jane Smith, Auckland, New Zealand.
"The customized tour was a truly exceptional experience. The team at Art Nouveau Tours was extremely helpful and made all our requests happen seamlessly. It was a truly personalized and unique experience that we will treasure forever." - Michael Brown, New York City, United States.
  
"The private tour was one of the most memorable experiences of our Italian trip. The guide was exceptionally knowledgeable and passionate about the art nouveau movement, and we had the opportunity to discover some incredible buildings we would have never found on our own." - Sarah Johnson, Melbourne, Australia.
Book your private art nouveau tour in Turin and discover the beauty of this captivating movement with our knowledgeable and passionate guides. We can't wait to share our love for art nouveau with you!". Discover the Food Culture of Turin by reading THIS ARTICLE (CLICK HERE).