6 Art Nouveau hidden gems you'll soon be able to fly again to
From the 1880s until World War I, artworks, design objects, and architecture in many European cities sprouted with sinuous, undulating curves, organic motifs and bright colours. Art Nouveau exhuberant
Finding examples of this art and architectural form on your travels to Europe is not hard, and major examples can be found in cities like Nancy, Prague, Budapest, Barcelona, Paris, Brussels, Milan or Budapest, but there are also cities off the beaten track worth visiting for the Art Nouveau lover.
Here is a short list of six beautiful but not so popular Art Nouveau cities in Europe that we recommend you to visit in your next trip to Europe. Other cities that could have entered this selected club are Bratislava, Bad Nauheim, Darmstadt, Sabadell, Ljubljana, Metz or Melilla. Read about our selection:
Aveiro – near Porto
The first appearance of Arte Nova (Art Nouveau) buildings in Aveiro dates from the beginning of the 20th Century and the style became very popular between 1904 and 1920.
A special characteristic of Art Nouveau in Aveiro is the use and production of tiles with Art Nouveau motifs. These tiles were often the only Art Nouveau element present in a building. Tiles were common in traditional Portuguese construction because they were affordable to the general public. In Aveiro, the use of tiles also provided waterproofing and enabled the embellishment of houses built in adobe (sun-dried clay bricks). Tiles with sinuous floral motifs were very sought after and these were produced locally.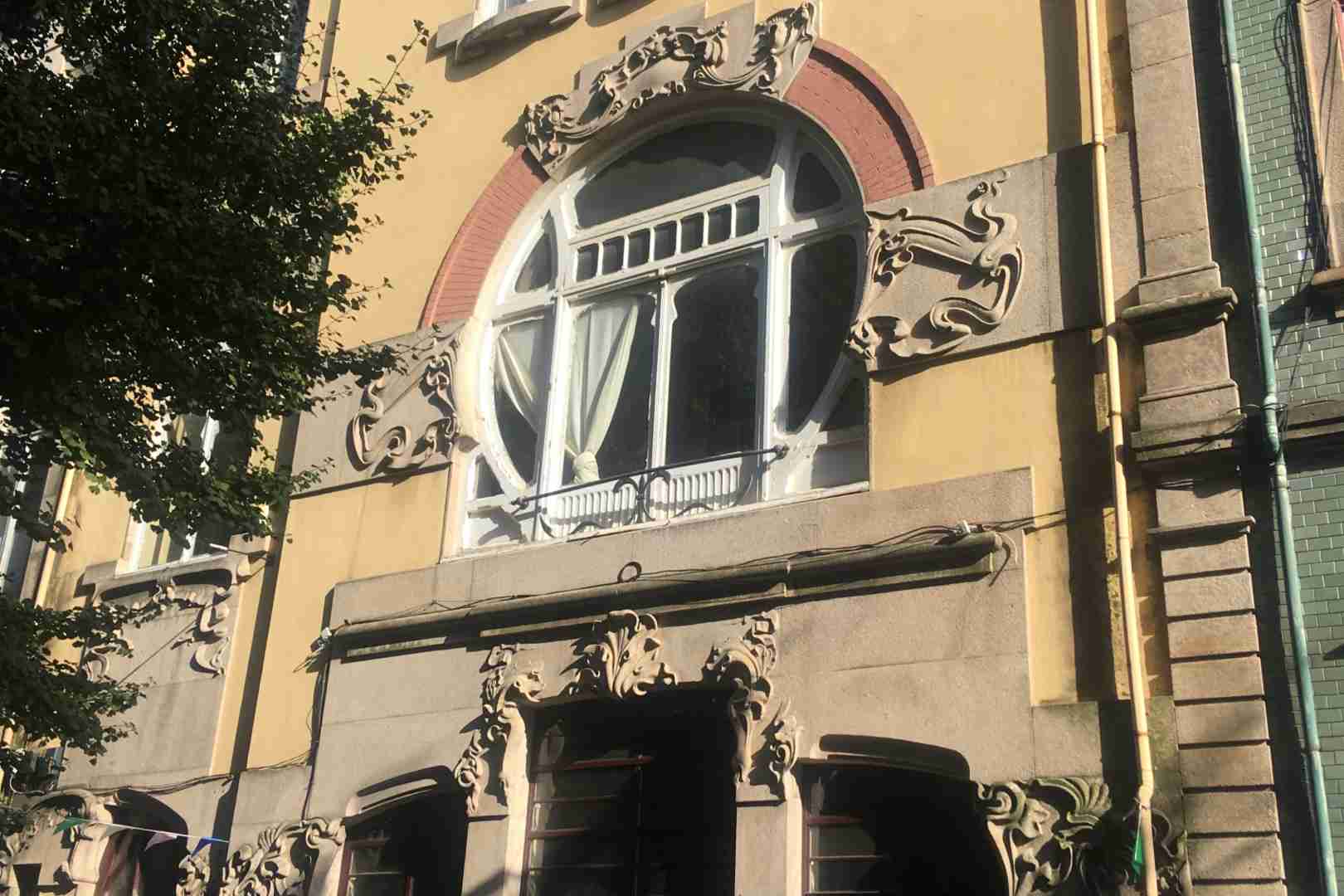 Terrassa – near Barcelona
In the mid-nineteenth century, Terrassa was one of the Catalan cities that was at the forefront of the industrial revolution in the Iberian Peninsula. The city grew spectacularly and its landscape was populated with factories, warehouses, housing for workers and manufacturers, service buildings, institutions, leisure parks,… The industrial bourgeoisie promoted the movement.
Places of interest such as Casa Alegre de Sagrera, former bourgeois residence; the Vapor Aymerich, Amat i Jover that currently houses the Museum of Science and Technology of Catalonia or the Masia Freixa help us to understand this rich historical and artistic period.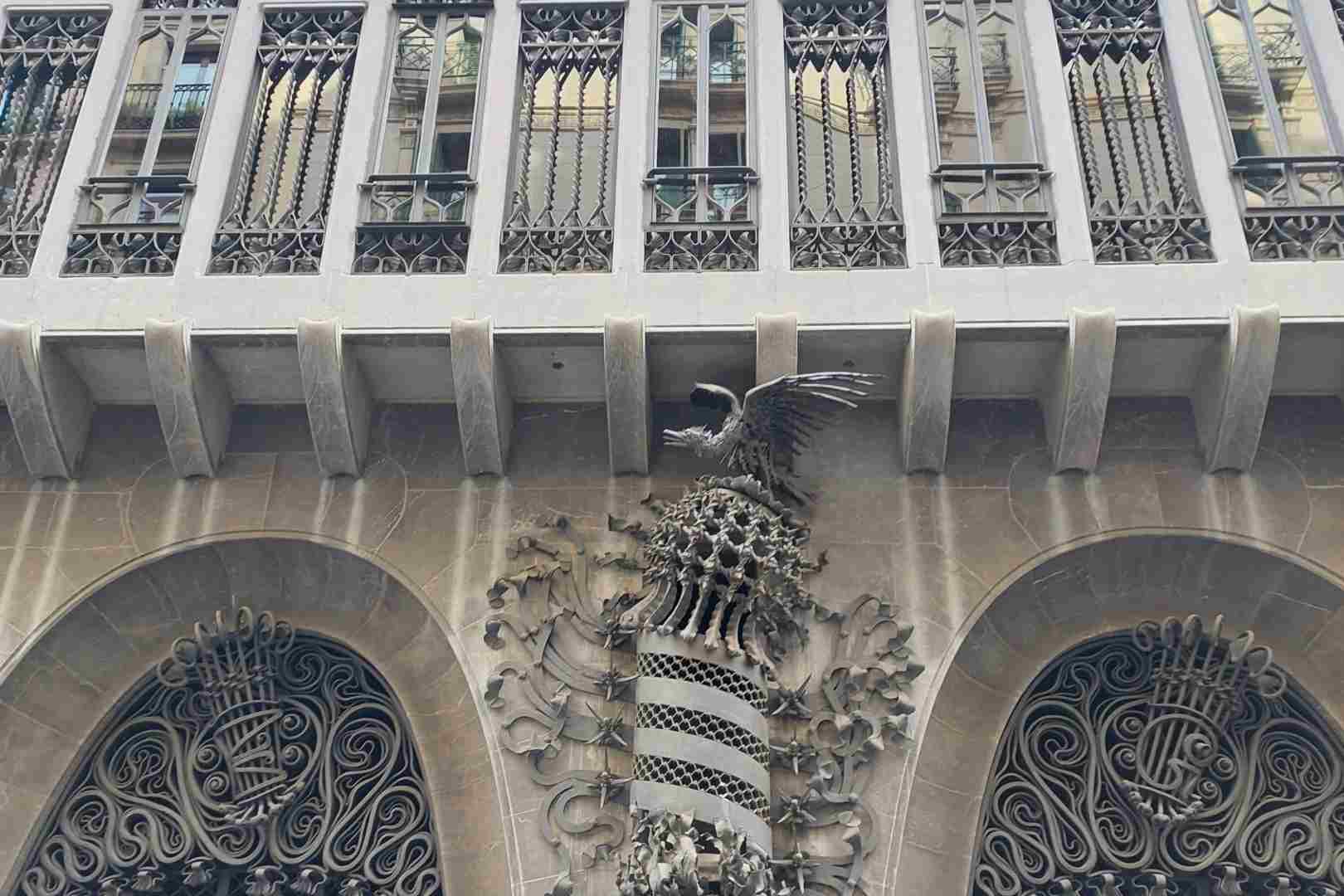 Ålesund is today the town in Norway with most Art Nouveau buildings situated within a small geographical area. On the night of January 23rd 1904, a devastating fire raged through Ålesund After only 16 hours, 850 houses were burnt down and 10.000 people were rendered homeless. After the fire, only 230 houses were left in Ålesund's town centre, but after a remarkable effort the town had been rebuilt already in 1907.
The architects that designed the houses were young Norwegians influenced by both national romantic ideas as well as that time period's popular architectural style; Art Nouveau. The buildings are decorated with towers, turrets and imaginative and colorful ornaments.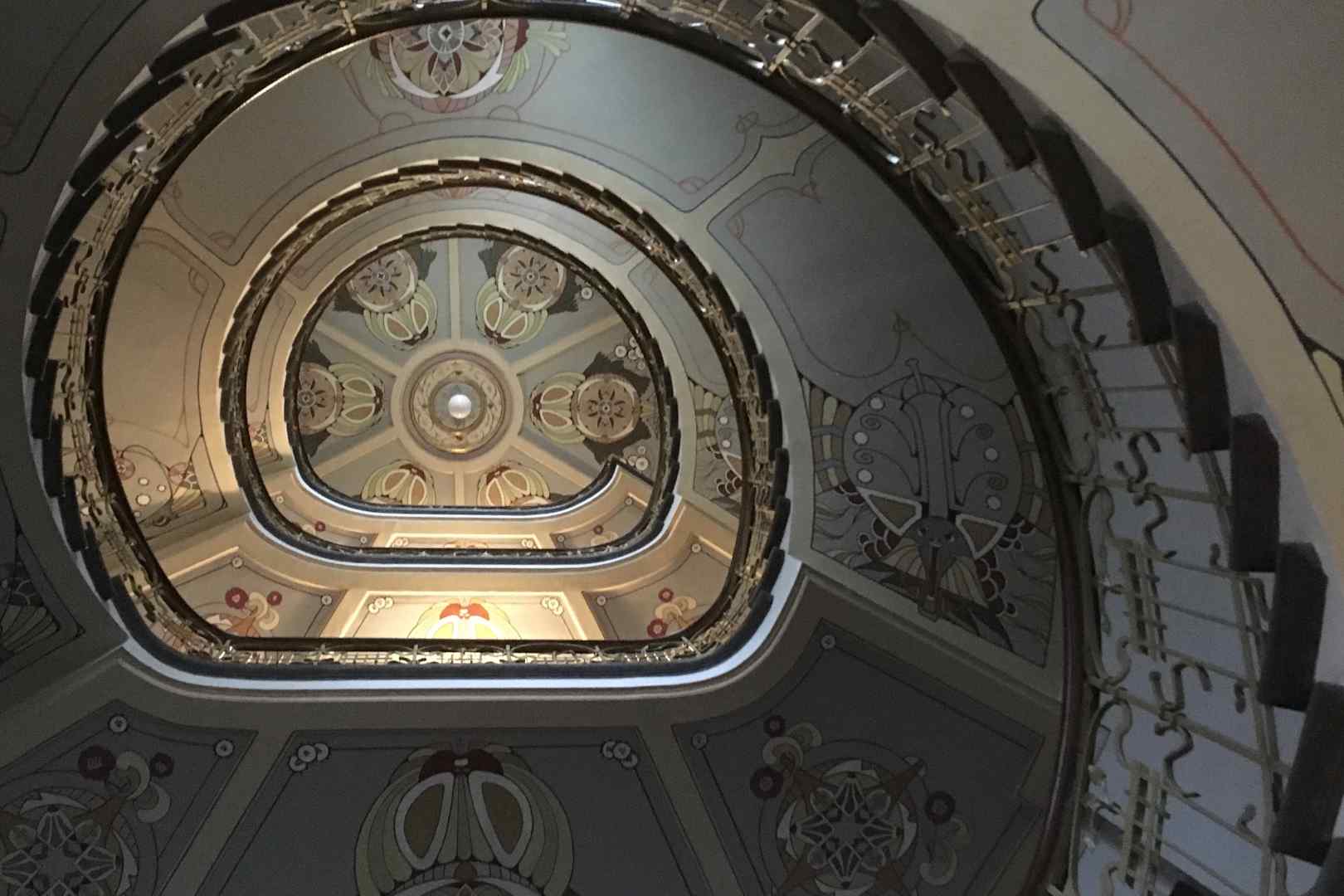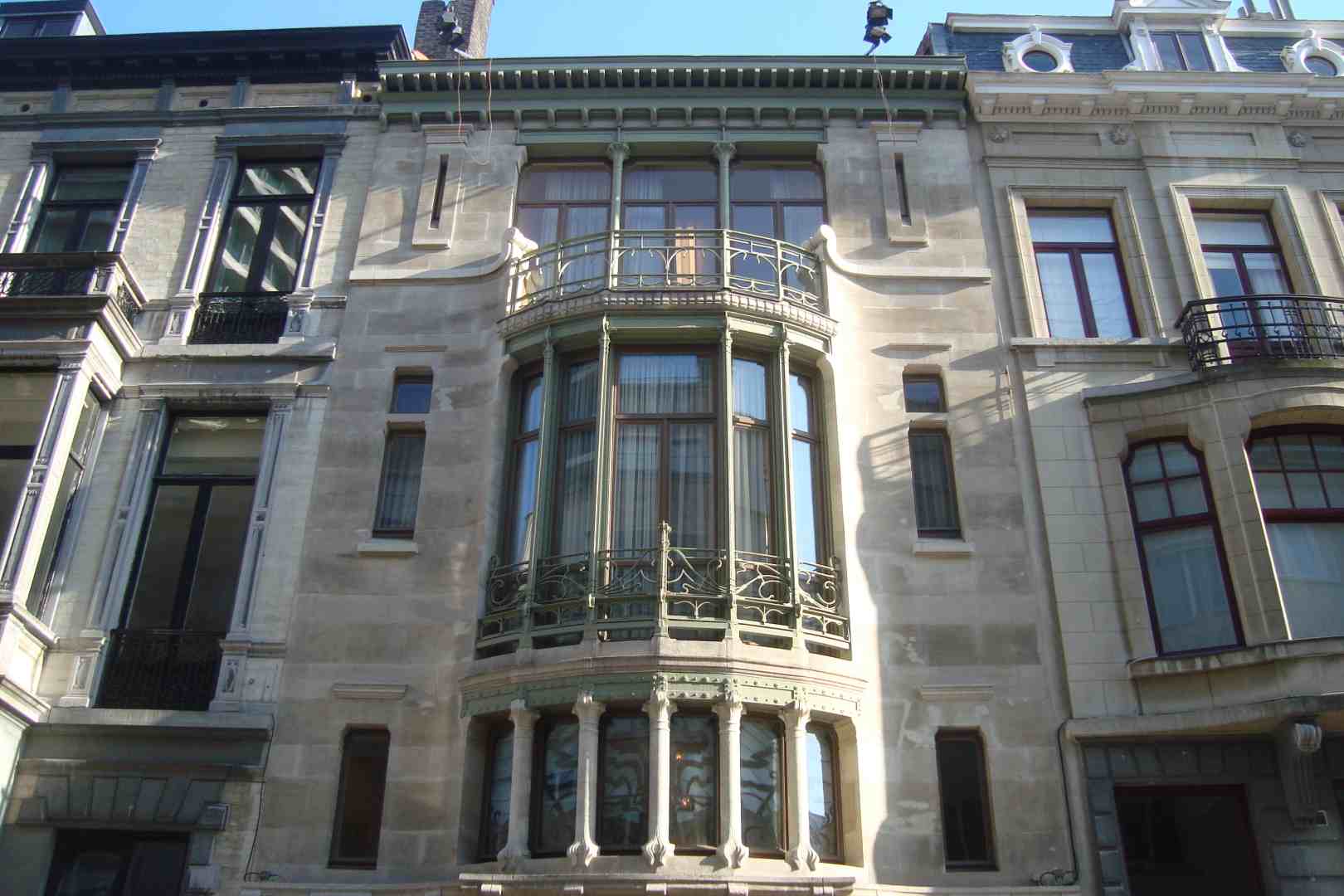 The three last cities that we selected next (Szeged, Oradea and Subotica) are easy to visit in one weekend if you have a car or a driver, as they are not far from each other.
Art Nouveau had its peak in Subotica between 1893–1913, a period of peace and economic growth when society was rapidly changing through industrialization and urbanization. New technology changed people's everyday life and leisure time became a new concept.
Curved shapes, fluidity of lines, free forms, wavy streaks, bizarre colour combination instead of monotonous gray façades – are the first things a tourist notice in Subotica. The City Hall, the Synagogue, the Raichle Palace and a dozens of other attractive buildings have helped Subotica enter this short list of 6 hidden gem Art Nouveau cities in Europe.
Raichle's Palace was constructed in 1904 as a family palace for the Serbian-Hungarian architect Ferenc Raichle. The mansion is one of the most prominent achievements of Hungarian art-nouveau, along with the Subotica Synagogue and the Town Hall.
The stylized, heart-shaped iron gate is surrounded by decorative walls and colorful façades. The ubiquitous heart motif, made of ceramics, wrought iron, murano mosaic, carved wood and other materials, always appears on the balcony railings and floors.
In the past, the palace contained the architect's office on the ground floor and a dining room. Inside was also a winter garden, numerous bedrooms, bathrooms, a smoking lounge, and dressing rooms.
Four years after moving in, Raichle went bankrupt and the palace along with the furniture, luxurious items, and art were sold at auction. Since 1970, the palace is home to the Modern Art Gallery of Subotica
Almost half a hundred buildings grew up in the cityscape of Szeged in less than ten years. Apartment buildings, residences, sculptures, splendid interiors, a Synagogue, a Water tower and others.
In Szeged you can admire several versions of Art Nouveau. For instance, the Lechner branch was based on folk arts and of a different style than the one exemplified by Art Nouveau in Vienna.
The revolutionary new movement of architecture arrived in Szeged and the wealthy and enlightened, highly educated upper class coupled with the bank capital hungry for investments welcomed and patroned it. CLICK HERE to discover and maybe book a great private tour in that wonderful city.
Oradea could be called the heart of Art Nouveau in Romania. The most popular art nouveau building is Black Eagle Palace because it is spread over three streets. It was erected between 1907 and 1908, according to the plans of the Hungarian architects Jakab Dezső and Komor Marcell. It merges several architectural spheres such as Baroque, Art Nouveau or Secession. The palace has two uneven and asymmetrical bodies on several levels. It consists of basement, ground floor, mezzanine, three floors, partly four.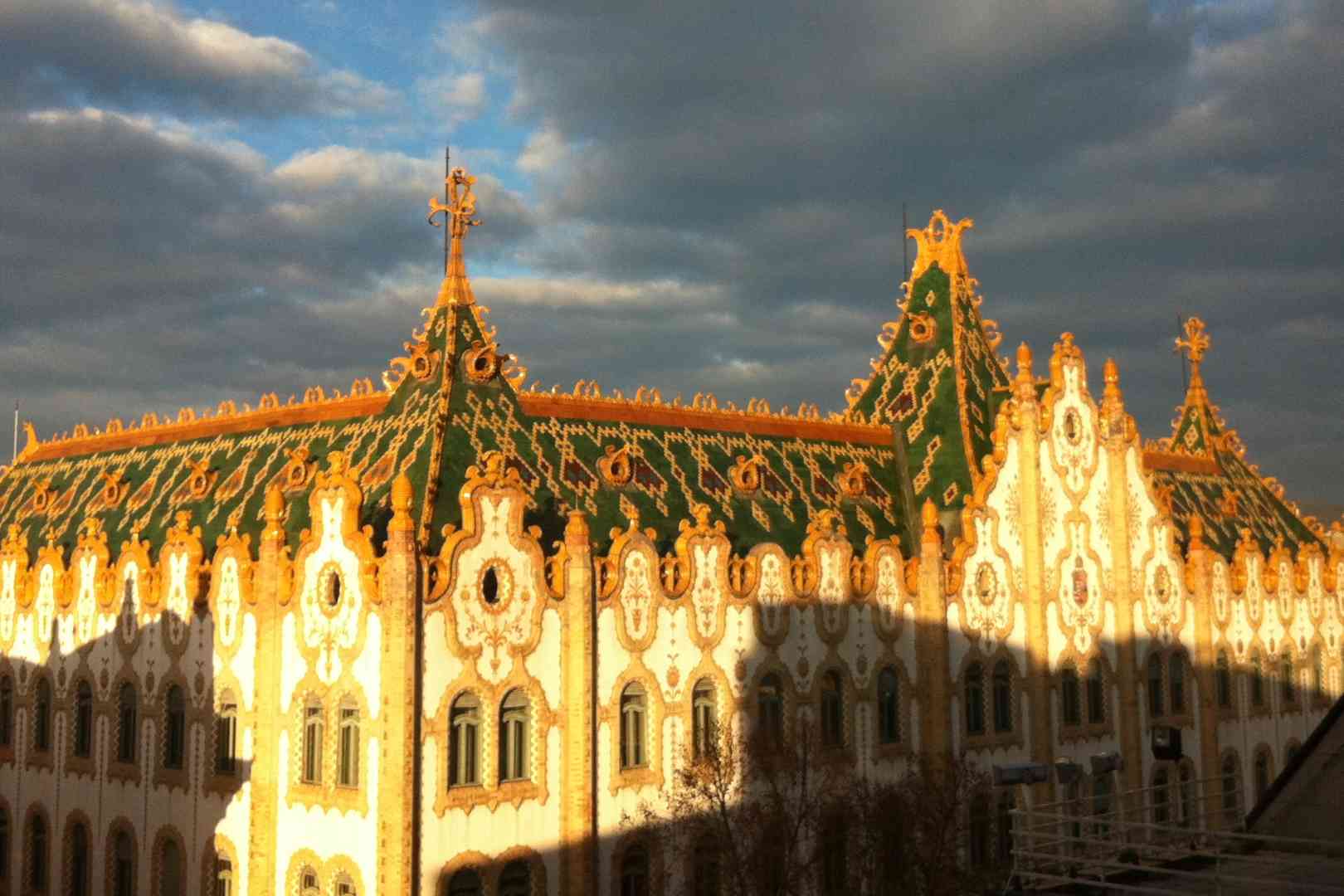 At artnouveau.club we organise daily private tours for small groups in Porto, Terrassa, Alesund and Szeged, but not in the other two cities. Nonetheless, if you are interested in tours in Subotica or Oradea, let us know – Contact Us because we have a network of private guides with a focus in Art Nouveau also there. Keep in contact, book our private tours and be inspired by Art Nouveau.
Our local guides are experts on Art Nouveau and also about the philosophy behind this art movement. They are both specialized and in love with it and will adapt the itinerary according to your interests, helping you will enjoy and discover a city in a relaxed way. We don't work with audio-guides.