Catalana Occidente buys Gaudí's Bellesguard Tower for 30 million
Torre Bellesguard, the Art Nouveau building designed between 1900 and 1909 by Antoni Gaudí, changed hands recently after the insurance group Catalana Occidente has agreed to buy it it for more than 33 million euros to the family Guilera, who owned it since 1944. This is a good deal for the owners who had to open it to the public to pay the high maintenence costs of such an historical building.
The acquisition of this important property (cataloged as a Cultural Asset of National Interest since July 1969) occurs after both the City Council of Barcelona, ​​the Generalitat and the Barcelona Regional Council declined to exercise the right of preferential acquisition and pre-emptive retraction established by law to keep the building if the amount stipulated in the purchase and sale operation is paid.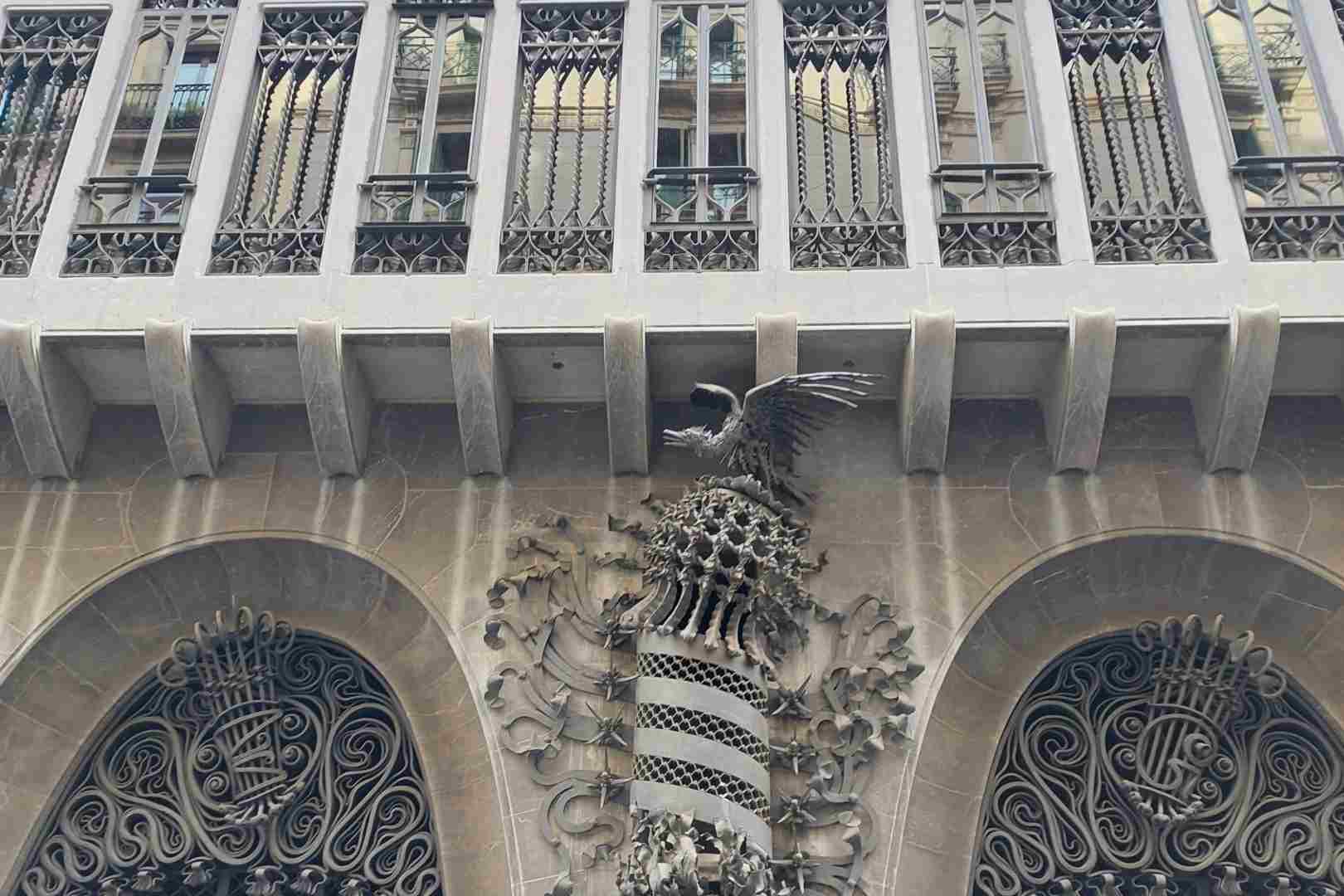 In 2008, Torre Bellesguard was threatened when the deterioration caused by the passage of time and traffic that suffers daily led its owners to undertake a complete restoration work. The following year, after investing 600,000 euros (equally between the family, the Generalitat and the City Council) in the restoration of one of the symbols of this building, the four-armed cross that crowns the construction, was placed again in the peak of this neo-medieval fortress, in an operation that counted on the participation of an imposing crane.
he enormous cost to rehabilitate and the obligation to keep in perfect condition this building that Gaudí built where was the palace of Martín el Humano, king of the Crown of Aragó, during the 15th century, made the Guilera decided to open it to the public in 2013, offering visits to small groups to which aspects of its history and artistic value were explained in detail.
During 2017 and 2018 we have brought small groups to visit this amazing building. CLICK HERE to see our private tour, which includes Palau Güell and Casa Vicens, in an attempt to give tourists a vision of three of the most beautiful works of Antoni Gaudí, hidden gems that are not usually visited by tourists, who see Sagrada Família, Park Güell and La Pedrera as Antoni Gaudí's main works.
Torre Bellesguard also opened its gardens for the celebration of cultural and social events, as well as weddings, corporate events and filming of advertisements and films.