Giuseppe Sommaruga Year – Palazzo Castiglioni (10 best pics)
This year Italy and Milan celebrate "The Giuseppe Sommaruga Year" to celebrate the 100 years that passed since the year he died. He is recognised as the most important architect of the Liberty Style, the name of the Art nouveau movement in Italy.
Giuseppe Sommaruga (1867–1917) lived half a Century which was not a short life at that time of history if we consider that since 1900 the global average life expectancy has more than doubled.
Milan paid a tribute to the architect organising a short temporary exhibition and a conference about him in Palazzo Castiglioni, which happens to be Sommaruga's masterpiece. The exhibit was also some days in the city of Varese.
Palazzo Castiglioni (1901-1903) was the first strictly Art Nouveau building in the city Milan. Curiously, or perhaps for provocation, it lies right in the middle of Corso Venezia, characterised by Neoclassicism's sober lines.
Before building Palazzo Castiglioni, Giuseppe Sommaruga and Ermenegildo Castiglioni travelled to France and England to study the new trends in architecture. In particular those relating to the French architect Hector Guimard.
The rusticated blocks of the basement imitate a natural rocky shape, while the rest of the decorations are inspired by 18th century stuccos. The building is now used as the seat of the Unione Commercianti di Milano (Traders' Union of Milan).
Since the very inauguration of the palazzo the two female statues, created by the sculptor Ernesto Bazzaro, which decorated the entrance caused heated controversy because of their nakedness. Despite representing peace and industry, they became the subject of ridicule forcing the owner to move them to another location.
We will show you some pictures about the building both from outside and from inside: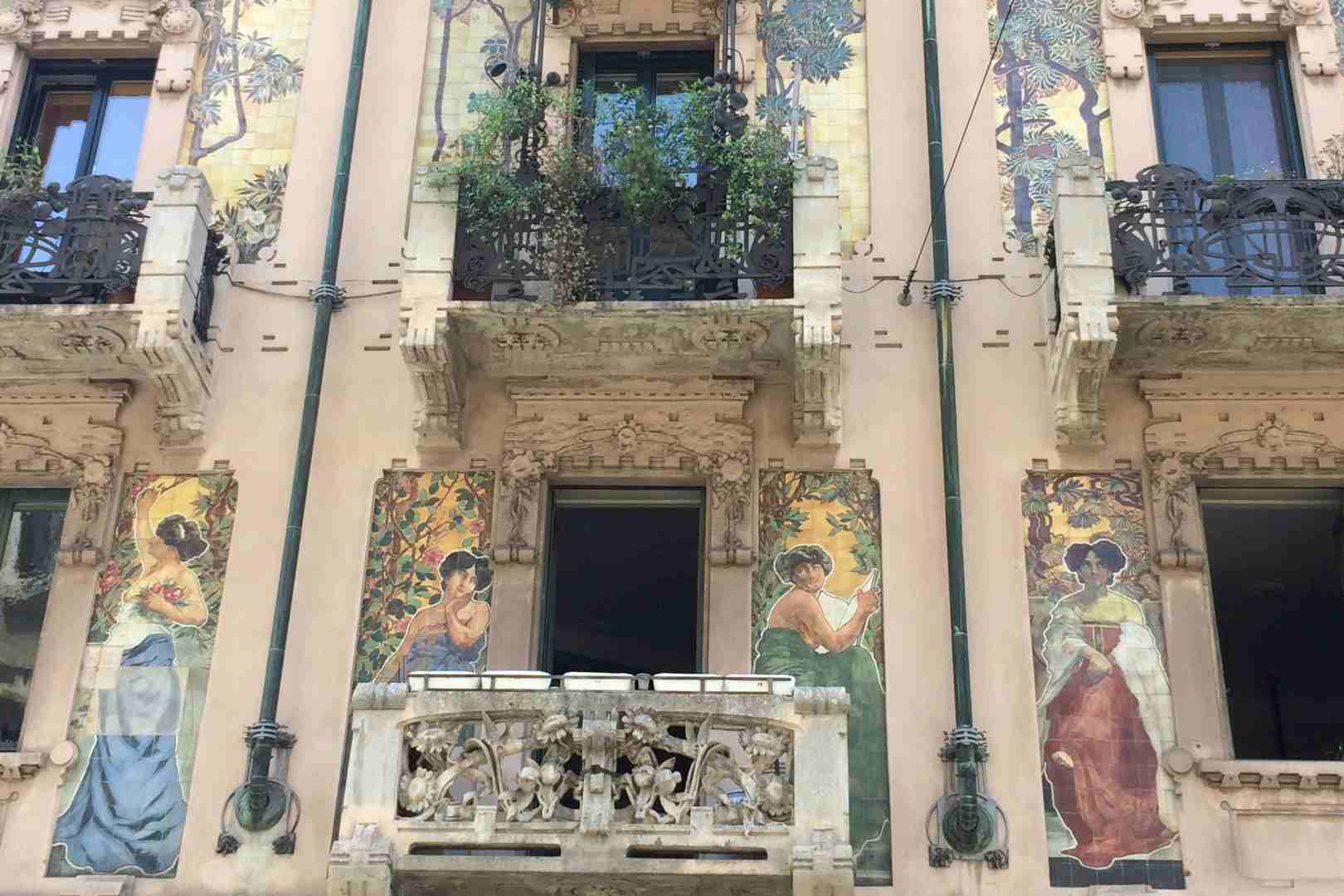 Stained Glass is present although in some cases restauration put a simple glass: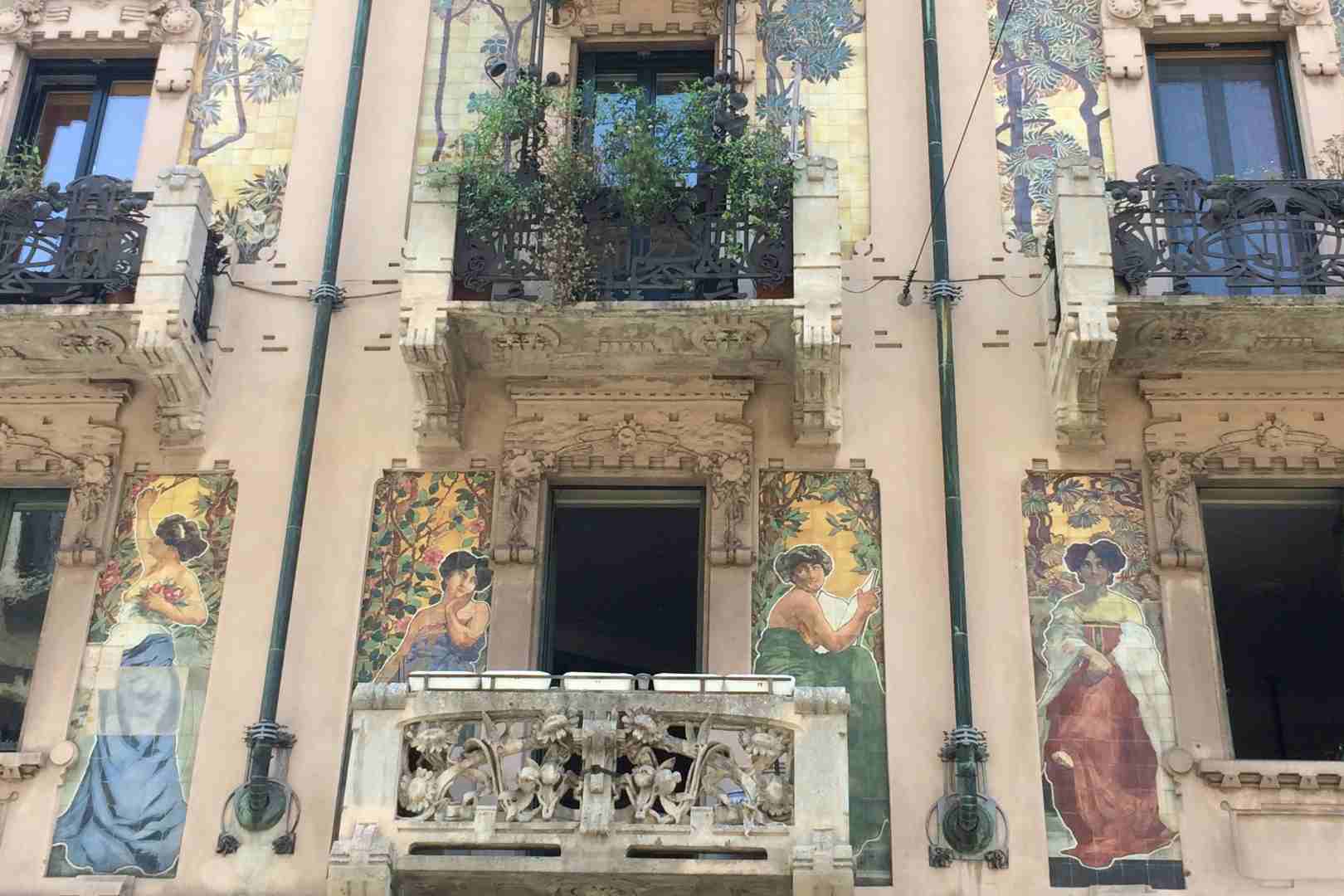 Plenty of Art Nouveau details like the gates of the back garden or the paintings on the ceilings can help you understand the importance of the building.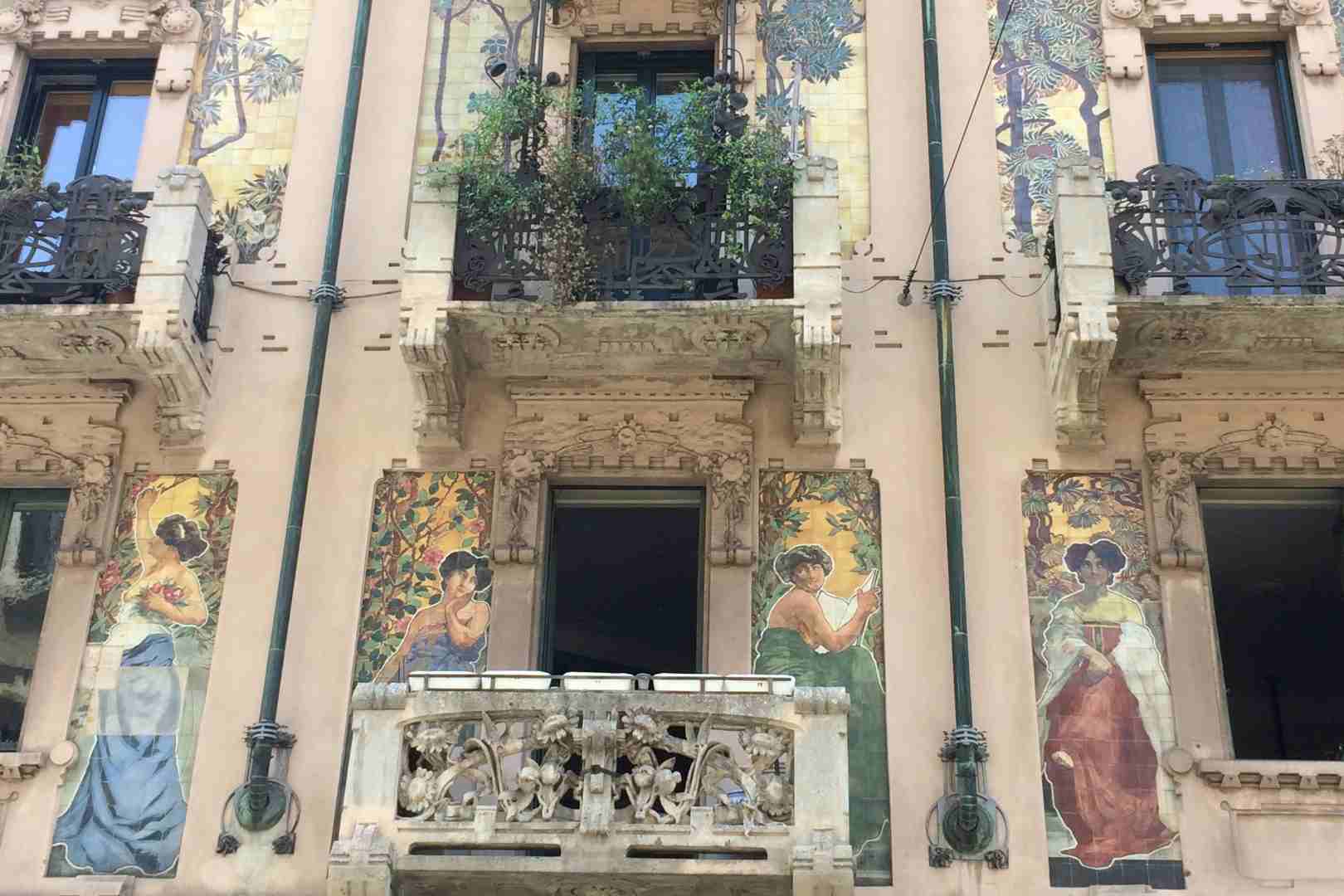 Compared to other European Art Nouveau cities like Porto and Alesund, Italian Art Nouveau is not only an art of architecture, it influences design and all other elements of the building like it does, for example in Antoni Gaudí's houses.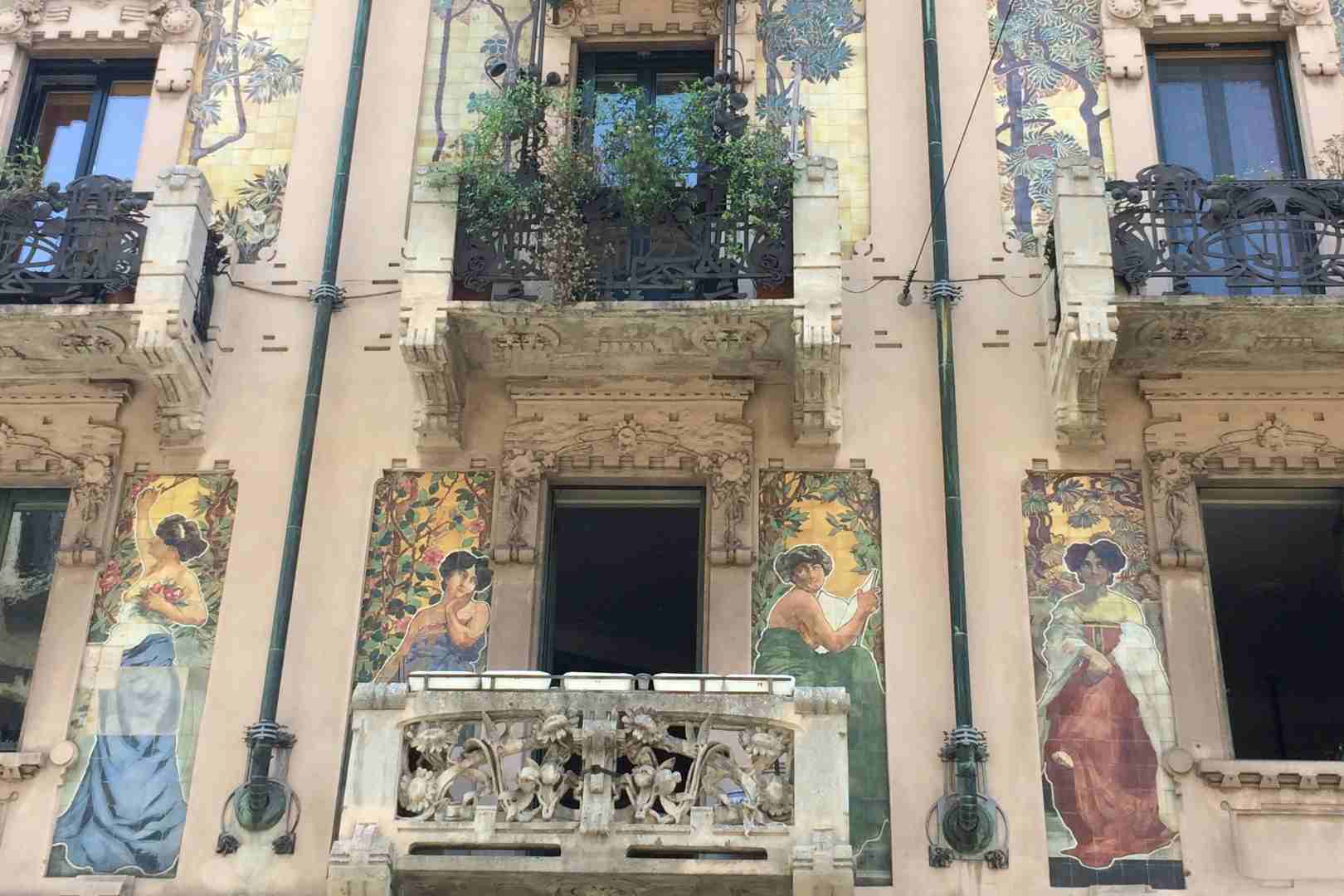 Works in wood are typical in the Art Nouveau times.
Beyond Palazzo Castiglioni other works from Giuseppe Sommaruga were:
Palazzina Salmoiraghi, also in Milan
Hotel Tre Croci in Campo dei Fiori, near Varese (1909–1912)
Mausoleo Faccanoni in Sarnico (1907)
Sommarga was the pupil of Camillo Boito and Luca Beltrami to the Brera Academy in Milan. His monumental architecture exerted some influence on the futurist architect Antonio Sant'Elia.
We organise a couple of private tours in Milan, both specialised in Art Nouveau and with CLICK HERE FOR MORE INFORMATION or go to the PRIVATE TOURS section of the webpage.