Why there are no Art Nouveau attractions in the "TOP 10 must see in Milan"
Milan is a city well known for its fashion, design, and style, but it's also a city with a rich history and plenty of cultural attractions. From its stunning architecture to its world-class museums and galleries, there is plenty to see and do in Milan for tourists of all ages. Here are some of the top tourist attractions that you should definitely check out during your visit to Milan:
The Duomo: The Duomo di Milano is a beautiful cathedral located in the heart of Milan. It is the largest church in Italy and one of the largest in the world. The cathedral took almost 600 years to build and is an impressive example of Gothic architecture. Visitors can climb to the top of the cathedral for stunning views of the city. Piazza del Duomo could be considered an attraction on it own, Milan's main square is a bustling hub of activity, with street performers, cafes, and plenty of people-watching opportunities.
Galleria Vittorio Emanuele II: The Galleria Vittorio Emanuele II is a luxurious shopping arcade located next to the Duomo. It was built in the 19th century and features a stunning glass roof and ornate decorations. The arcade is home to many high-end shops and restaurants and is a popular destination for tourists and locals alike.
Castello Sforzesco: The Sforza Castle is a magnificent fortress that was built in the 15th century. It houses several museums, including the Museo d'Arte Antica, which features works by Michelangelo, and the Museo Egizio, which features artifacts from ancient Egypt. The castle is surrounded by beautiful gardens and is a popular destination for tourists.
Leonardo da Vinci's Last Supper: The Last Supper is one of the most famous paintings in the world, and it is located in Milan. The painting is housed in the Santa Maria delle Grazie church and was created by Leonardo da Vinci in the late 15th century. Visitors must book tickets in advance to see the painting, as it is extremely popular.
La Scala: La Scala is one of the most famous opera houses in the world, and it is located in Milan. The opera house was built in the late 18th century and has hosted many famous performers over the years. Visitors can take a tour of the opera house and see the stunning interior and learn about its history.
Brera Art Gallery: The Brera Art Gallery is one of the most important art museums in Italy and is located in the Brera district of Milan. The museum features a collection of paintings, sculptures, and drawings from the 14th century to the modern era. Visitors can see works by artists such as Raphael, Caravaggio, and Rembrandt.
Navigli: The Navigli is a canal district in Milan that is home to many bars, restaurants, and shops. The canals were once used to transport goods around the city and are now a popular destination for tourists. Visitors can take a boat tour of the canals or explore the district on foot.
Sempione Park: This large park is located near the Castello Sforzesco, and it is a great place to relax and enjoy some green space in the heart of the city.
The Fashion District: Milan is known for its fashion, and there is no better place to go shopping than in the city's fashion district. Head to the Quadrilatero della Moda for high-end fashion brands and boutiques.
San Siro Stadium: San Siro Stadium is one of the most famous football stadiums in the world and is home to two of Italy's biggest football teams, AC Milan and Inter Milan. Visitors can take a tour of the stadium and see the players' dressing rooms, the pitch, and the trophy room.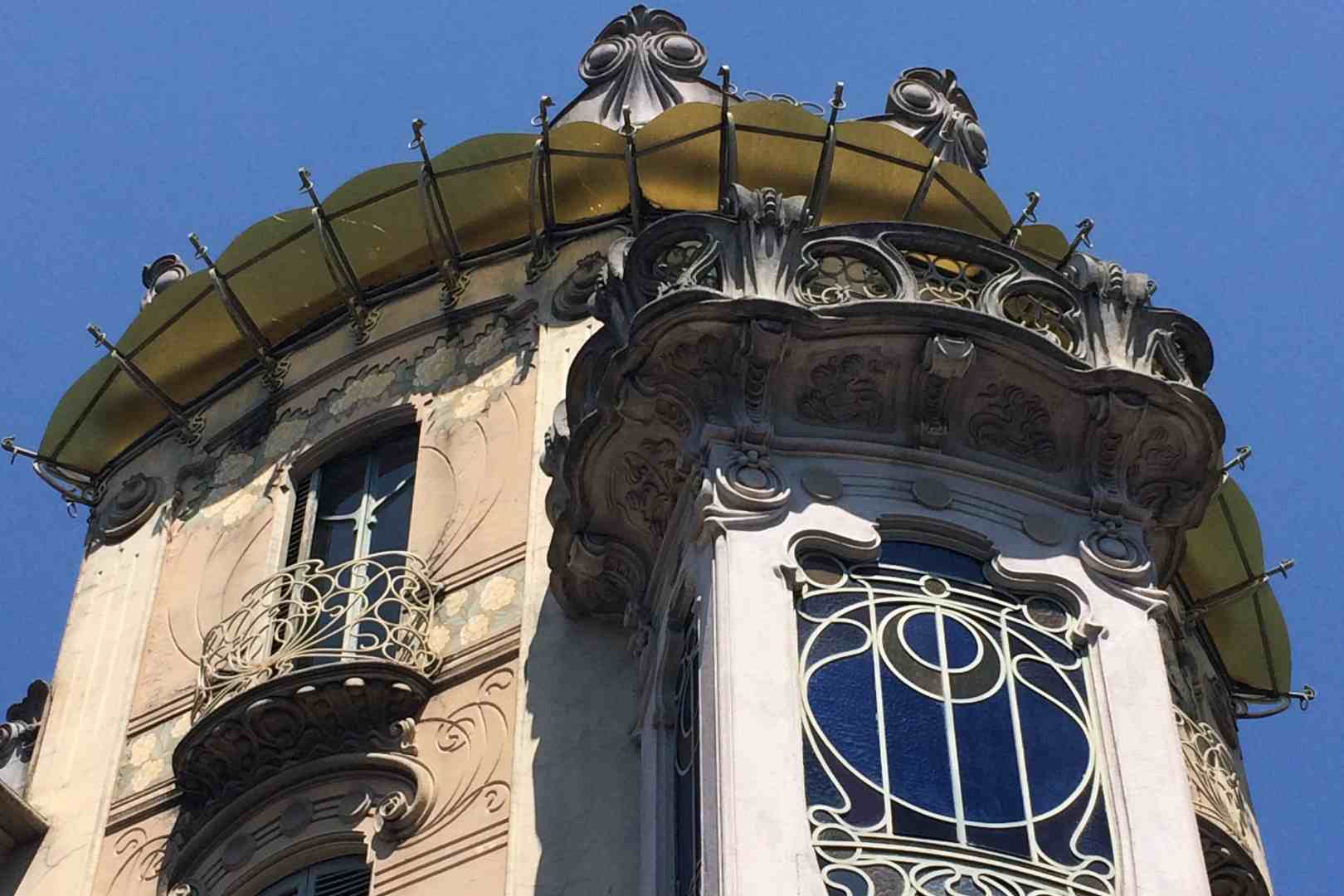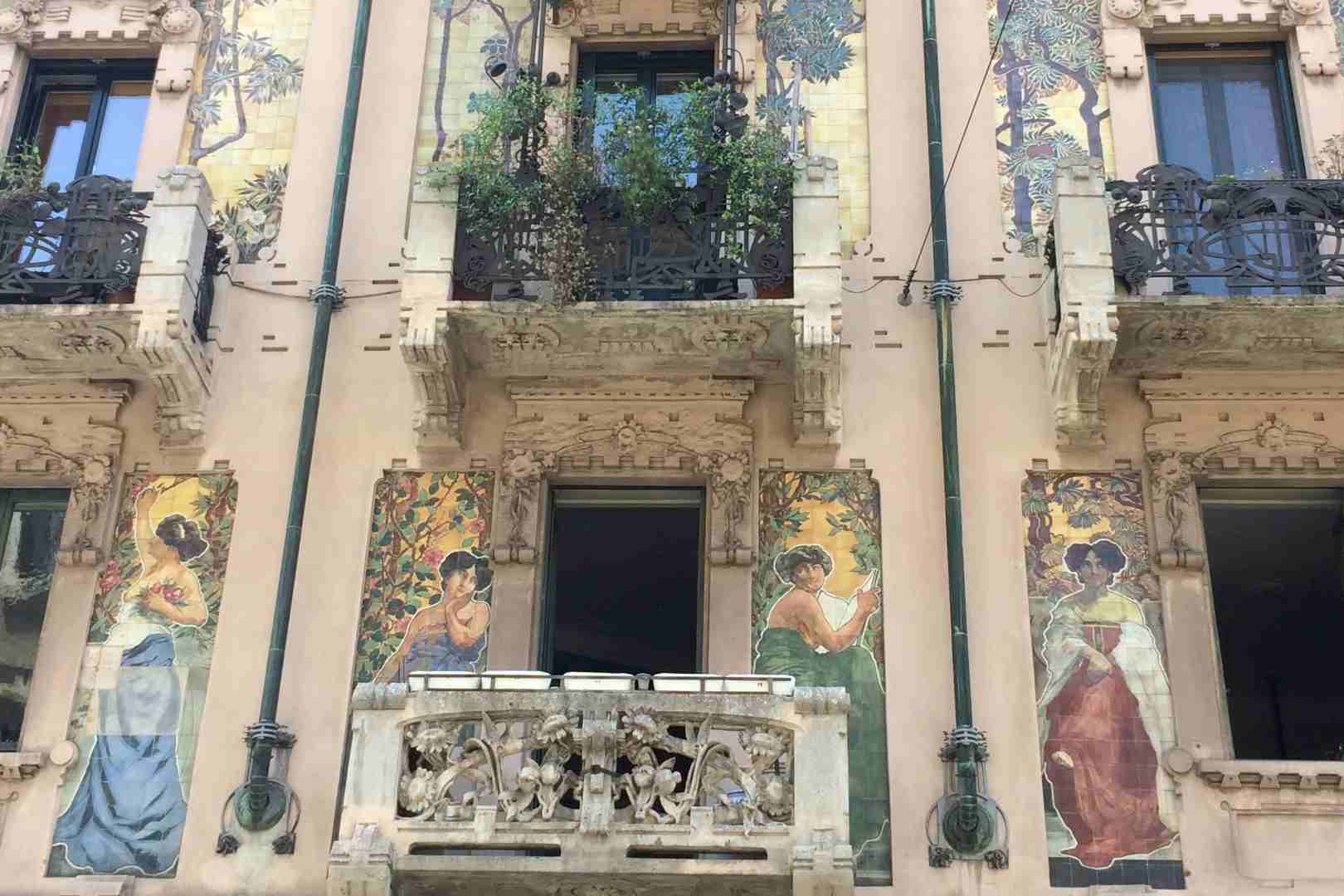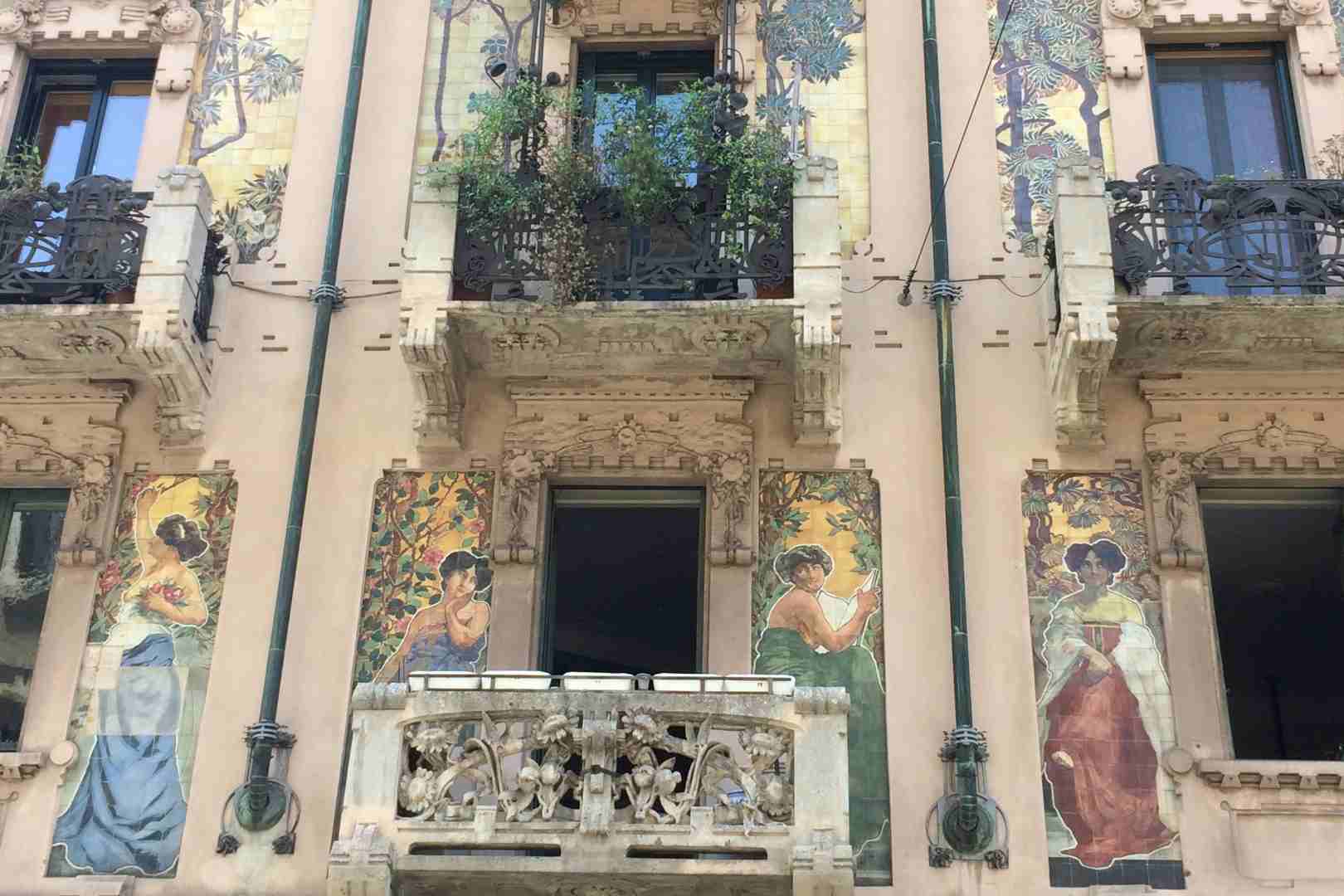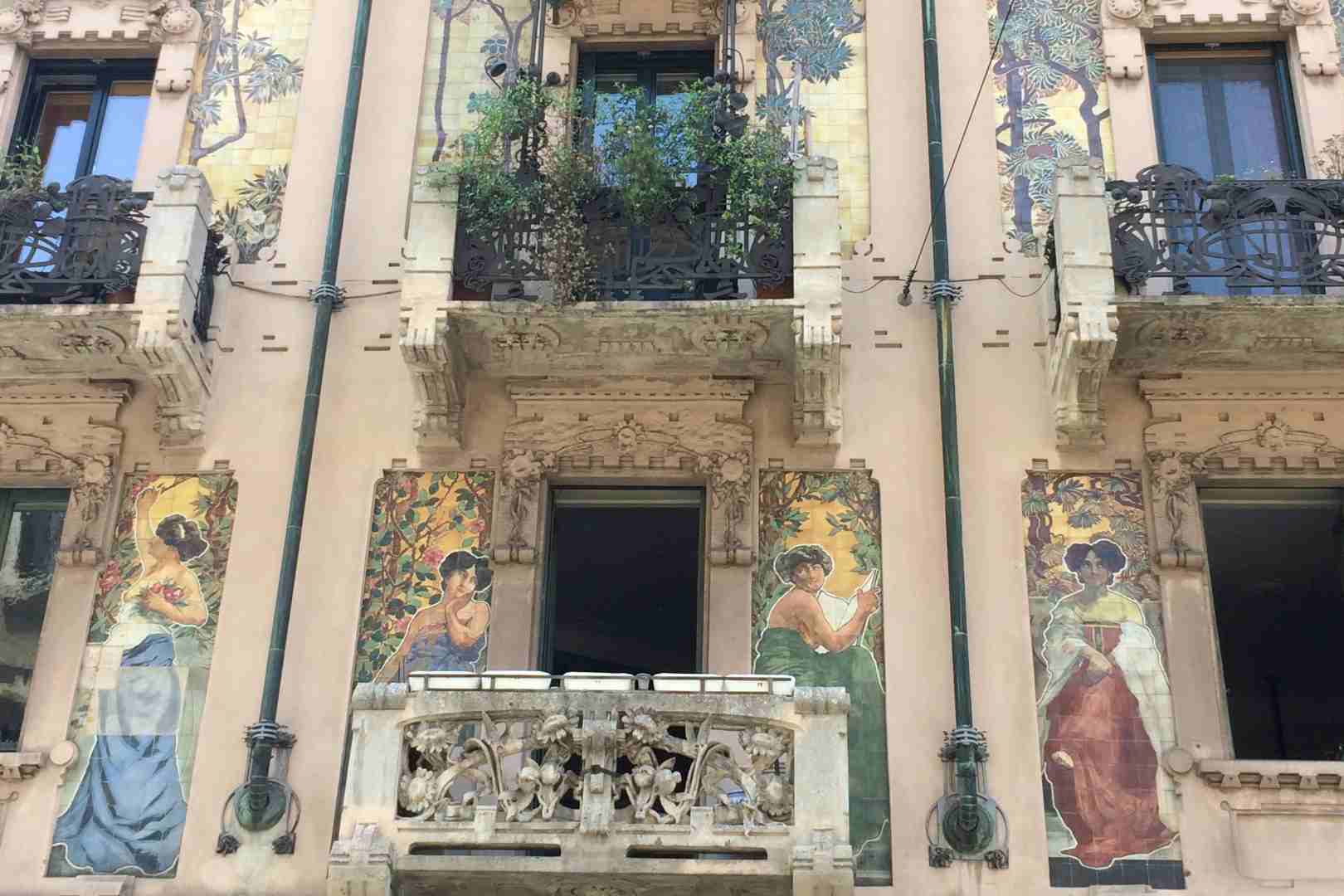 Whether you are interested in art, culture, or just soaking up the atmosphere of this vibrant city, there is plenty to see and do in Milan. It is quite amusing that among the top 10 tourist attractions in Milan, there is not a single mention of Art Nouveau, despite the fact that Milan is home to an impressive collection of Art Nouveau architecture. This seems to be a mistake often made by touristic books and guides. It is surprising, considering that Milan's Art Nouveau heritage is comparable to that of Paris or Barcelona. One would think that such a remarkable artistic and cultural movement would not go unnoticed in Milan's top tourist attractions.
Art Nouveau in Milan, also known as "Liberty" style, flourished between the end of the 19th century and the beginning of the 20th century. During this time, Milan underwent a significant transformation, embracing new artistic and cultural movements that aimed to revolutionize the traditional architectural and decorative styles. Many Art Nouveau buildings were constructed, characterized by their curved lines, asymmetrical shapes, and intricate ornaments. These buildings were not only aesthetically pleasing but also functional, representing a new way of thinking about urban space and design. It is truly a shame that such a rich cultural heritage is often overlooked in Milan's tourist attractions.
When it comes to exploring the art nouveau heritage in Milan, our private tours have a particular focus on the Porta Venezia area. This district is a real hidden gem in Europe, and it is often overlooked by tourists despite its exceptional architectural beauty. Porta Venezia is the area with the highest concentration of Liberty-style buildings in Milan, showcasing a perfect mix of elegant details, colourful decorations, and intricate ironwork.
During our art nouveau private tours, we guide our guests through the winding streets of this charming neighbourhood, allowing them to admire some of the most exceptional art nouveau buildings in Milan. From Casa Campanini to the eerie Casa Berri Meregalli, and from Palazzo Castiglioni to the iconic via Malpighi with its well-known Casa Galimberti and Casa Guazzoni, our tours offer a unique opportunity to explore the best of Milan's art nouveau heritage. Our four art nouveau private tours in Milan are to be looked at HERE.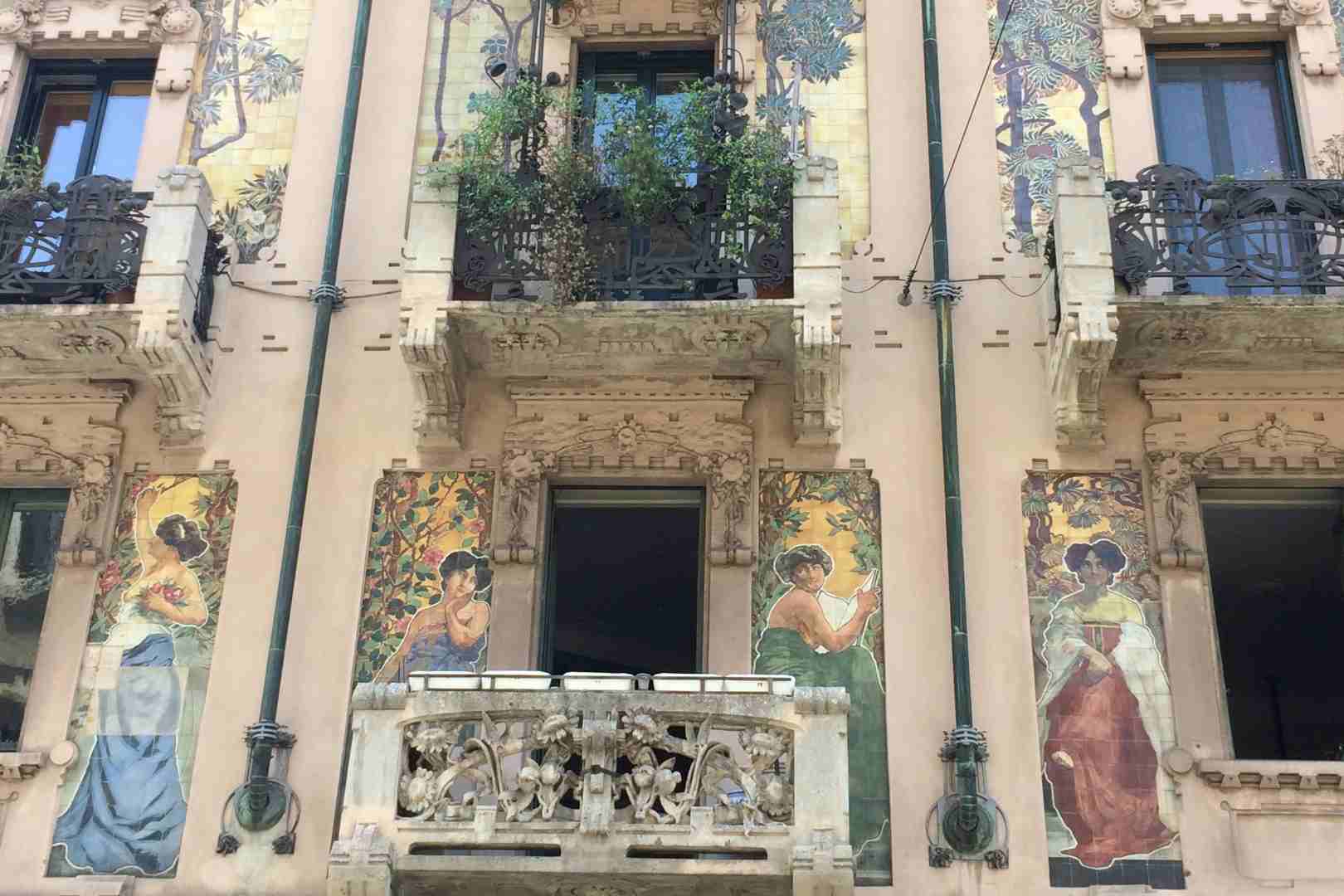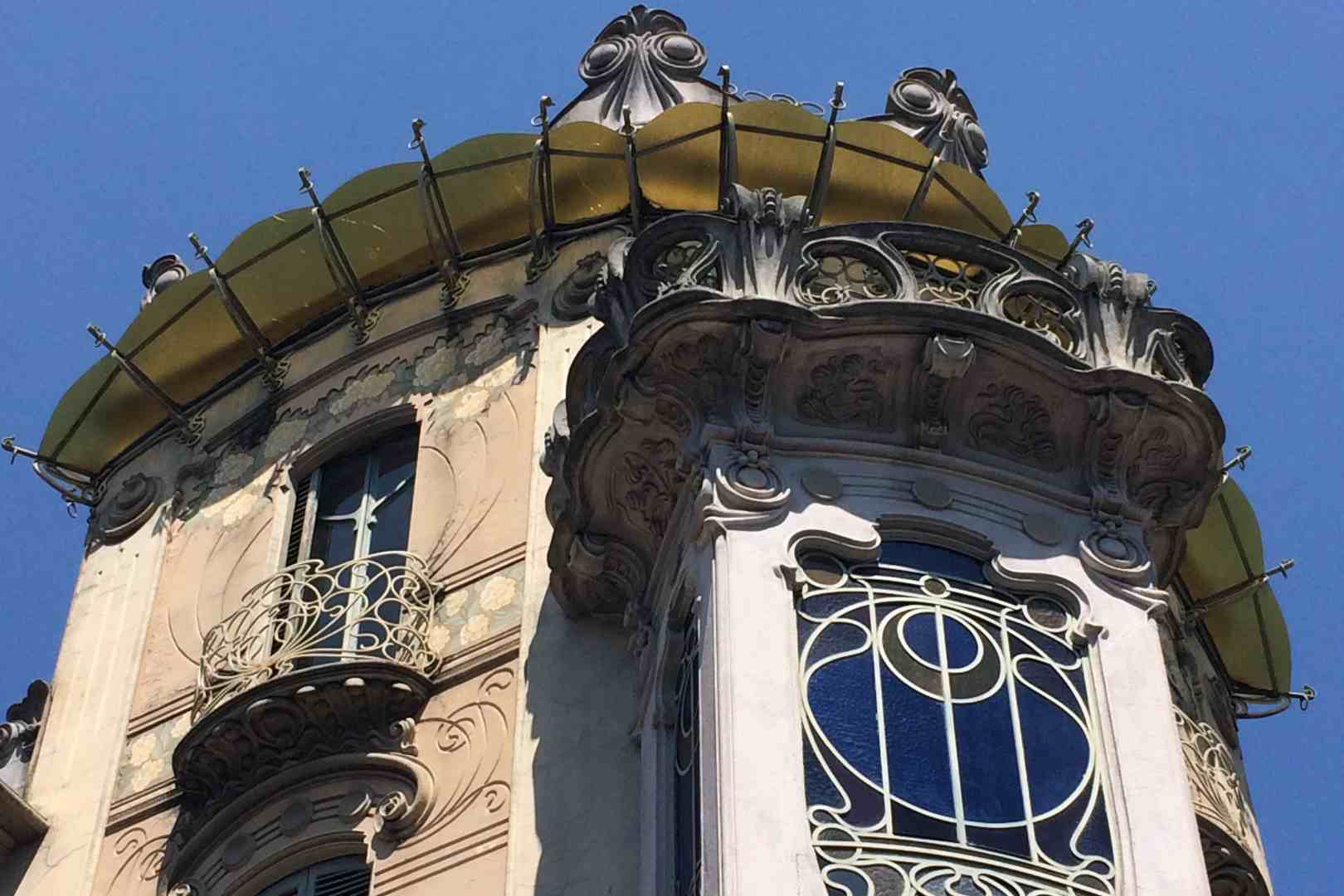 We wrote a full article on "Milan and Turin, two art nouveau great cities to visit in 2023" which we encourage you to re-read. Also, we wrote on Palazzo Castiglioni (1901-1903), an amazing place. This article covers it history and current use, and includes many pictures so you have the full picture and you can plan your trip.
Check all our Liberty private tours in Milan and Turin HERE. Enjoy Italy! Enjoy Liberty!