Exhibit "Hector Guimard, forerunner of design" in Paris until 9/12
To celebrate the 150th anniversary of the birth of the famous Art Nouveau architect Hector Guimard (1867-194), the association Cercle Guimard dedicates him an exceptional exhibition on the ground floor of the Hotel Mezzara, 60 rue Jean de La Fontaine, Paris 16th, until the 9th of December, from 10 am to 6 pm.
"Hector Guimard, forerunner of design" is the opportunity to rediscover his work as a designer: Photographic archives, facsimiles of catalogs and other objects show the incredible extent of his talent.
Built in 1910 for a Venetian textile manufacturer, Hotel Mezzara is a rare public building of Hector Guimard, entirely preserved and recently classified as a Historic Monument. This mansion, is not the most exuberant of the architect, but nevertheless meets all the marks of the style: details of decoration and opulence of the balustratre and the balconies.
The exhibit offers the unique opportunity to admire a total artwork "Style Guimard", especially its large hall with an amazing stained glass window, and its dining room is one of the few rooms still furnished and decorated as in 'origin.
It is a long time since the general public had not had access to this building part of the Ministry of the National Education, and which was a boarding school accommodating fifteen high school girls until 2015.
some pictures from the interior:
about Hector Guimard
Prolific and talented artist, Hector Guimard decided, in 1903, to have a place of design and manufacture in all areas of the decorative arts. The Atetiers Guimard, located in front of Perrichont, allowed this "architect of art" to present furniture, lighting, wallpapers, rugs, cutlery …. as many creations he intended to broadcast in large numbers.
It is to this modern, innovative and unknown aspect of its know-how that the exhibition Hector Guimard, forerunner of design, is devoted.
More than in any other district of Paris or city of France, Hector Guimard is known to have achieved in the 16th arrondissement a considerable number of buildings and mansions. If his first customers are mainly wealthy individuals of the 16th, which earned him a reputation as a worldly architect.
In 1898, he completed the construction of Castel Beranger, 16 rue Jean de la Fontaine and hamlet Béranger, real working city of the 16th arrondissement. Despite strong protests from a certain audience shocked by the exuberance of style, the young architect will get with the Castel Béranger the 1st prize of the most beautiful facade of the city of Paris. This building at the origin of the success of Guimard is also considered as the founding work of the Art Nouveau movement. One of the private tours that we offer in artnouveau.club includes de observation of Castel Beranger by Hector Guimard. CLICK HERE for more information.
H. Guimard Castel Béranger pictures: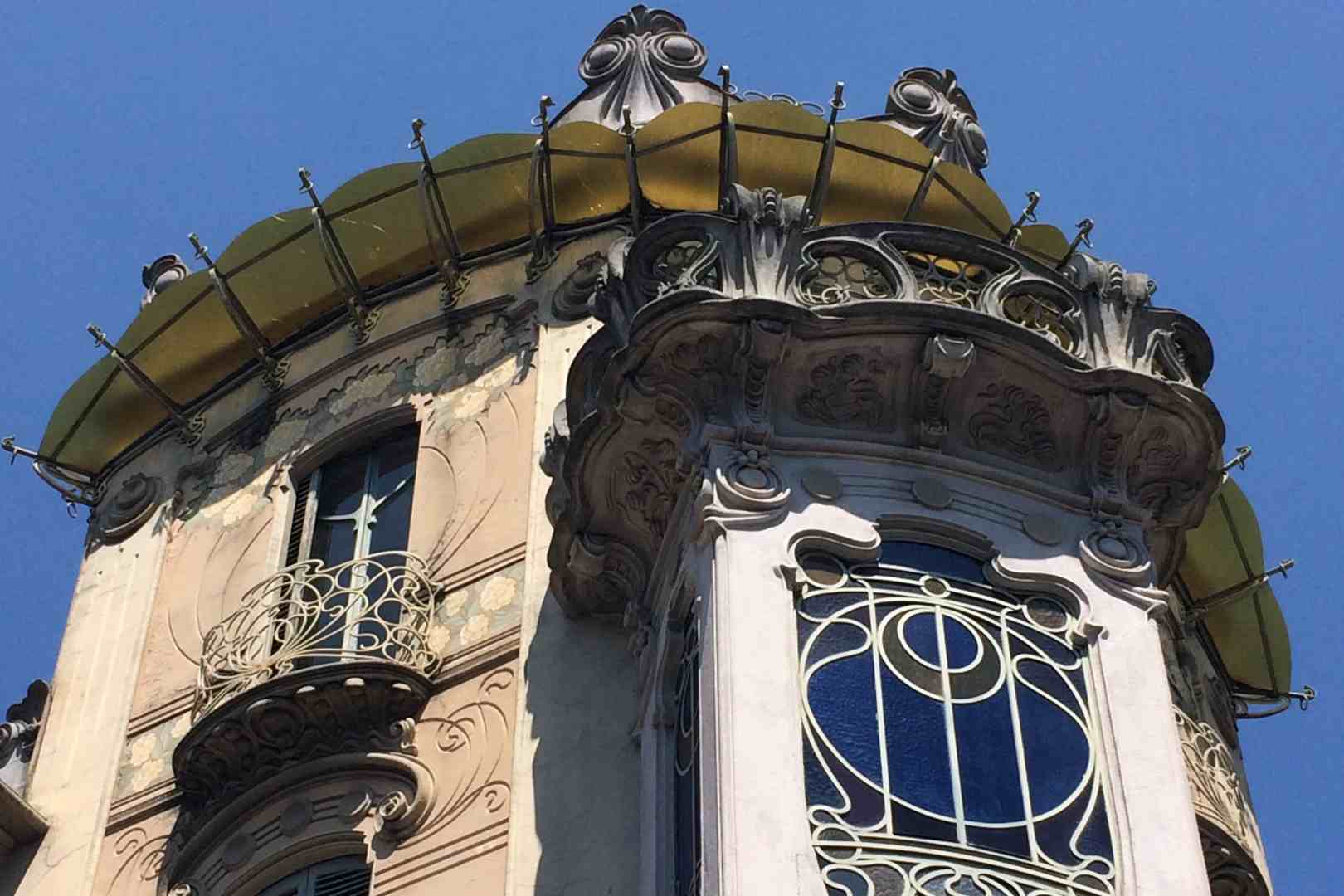 H. Guimard Metro pictures: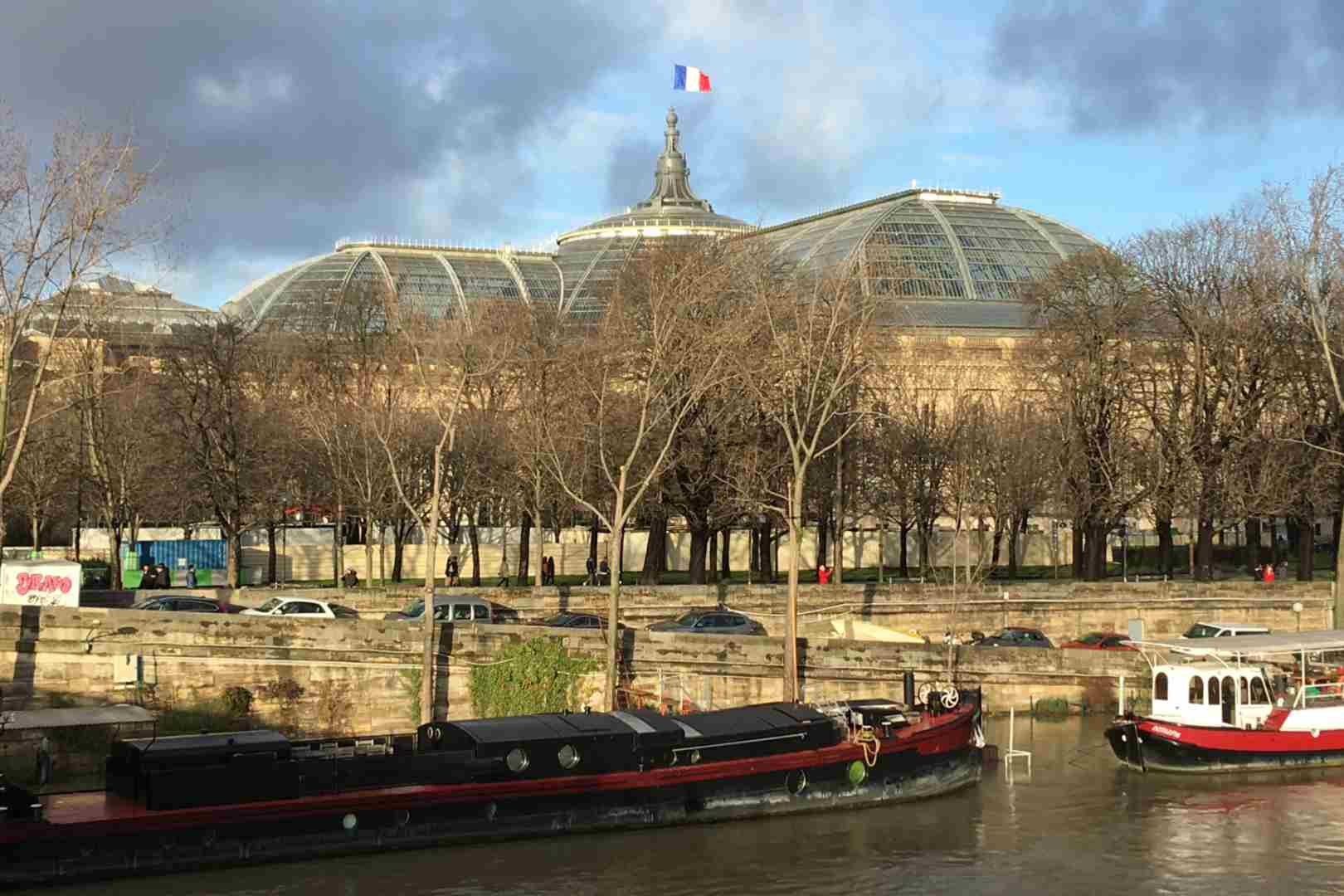 About Art Nouveau
One hundred years ago the Art Nouveau hit Europe like some great stylistic storm. From Paris to Prague, from Budapest to Brussels, this revolutionary style of art placed as much emphasis on design as on content, and was as much at ease applied to a cookie tin or a streetlamp as to a canvas. It was loved and loathed in equal measure. But its impact was such that its influence spread to architecture and the decoration of entire buildings.
CLICK HERE to discover the best selection of private Art Nouveau tours that we offer in Paris.