Exhibit Alphonse Mucha: Master of Art Nouveau – Dayton, until 31/12
Until December 31st 2017 you can enjoy a selection of works by Alphonse Mucha (1860-1939) in the Dayton Art Institute, Ohio. Presented are 75 works including rare original lithographs and proofs; 1 oil painting; 8 drawings; 1 pastel; and books, posters, portfolios and ephemera.
Color lithographies were introduced in the 1890s by Jules Chéret, the "father of the modern poster", and inspired artists like Alphonse Mucha and Henri de Toulouse-Lautrec to produce bright and bold advertisements, blurring the line between fine art and mass production and making the Art Nouveau aesthetic even more accessible to the public.
Drawn from one of the finest private collections of Mucha's work in the United States, this exhibition features works by the celebrated Czech master, whose varied, expressive, and seductive imagery helped form and later shape the aesthetics of French Art Nouveau at the turn of the 20th century.
The exhibition is being curated by Gabriel Weisberg, an art historian and Professor of Art History, University of Minnesota, Twin Cities. A full color catalogue has been published featuring essays by Professor Weisberg, John Mucha (President of the Mucha Foundation) and Raj K. Dhawan.
This is not a new exhibition. The exhibition premiered at the Carnegie Arts Center, Turlock, CA, in the Fall of 2015. It was also on display in the Museum of Shenandoah Valley, Winchester, VA, in April, 2016, the Fullerton Art Center, Fullerton, CA, in May, 2017. Next year it will be in display in the Hyde Collection, Glens, Falls, NY in January 2018. The exhibit will probably be on display in other US exhibits, a demonstration of the popularity of this artist.
Get more information about the exhibit CLICK HERE.
If you travel to Prague you can enjoy one of the two unique and exclusive 100% Art Nouveau private tours that we offer in www.artnouveau.club. Check the Itinerary and details of these tours by CLICKING HERE.
Another private tour that we organise about Alphonse Mucha is the one we offer in Paris. The parisian muses of Art Nouveau pays special attention to the fabulous life of Sarah Bernhardt the divine, who was discovered by Alphonse Mucha. CLICK HERE to know more about this Private Tour.
Alphonse Mucha was the author of amazing works like the following one (that one, not displayed in the Dayton Art Institute):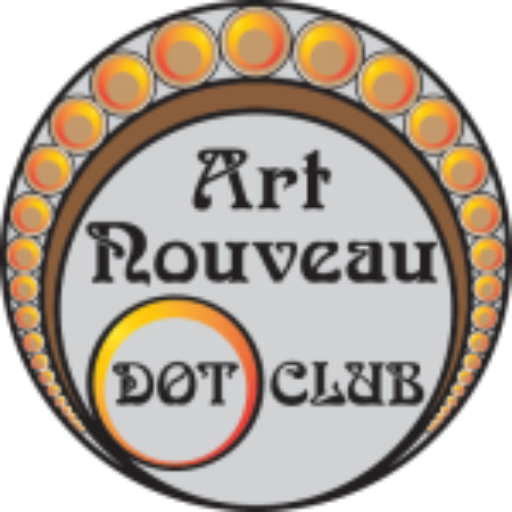 About the Dayton Art Institute
As one of the Miami Valley's premier fine art museums, The Dayton Art Institute offers a full range of programming in addition to exhibiting its collection. Gallery hours are Wednesday, Saturday, 11 a.m., 5 p.m., and Sunday, noon, 5 p.m., with extended hours until 8 p.m. on Thursdays. Suggested admission to the museum's permanent collection is $8 adults, $5 seniors, active military and groups. Admission is free for museum members, students (18+ w/ID) and youth (17 and under). For more information visit www.daytonartinstitute.org.