Budapest's Art Nouveau Architecture: A Feast for the Eyes
Nestled on the banks of the Danube River, Budapest is a city that evokes a sense of romance and mystery. Its grand architecture, world-class cuisine and vibrant cultural scene have made it one of Europe's most popular destinations for travellers seeking a unique experience. In this article, we'll take you on a journey through Budapest, exploring its hidden gems, iconic landmarks, and everything in between.
1. History and Culture
Budapest was the co-capital of the Austrian-Hungarian Empire along with Vienna between 1867 and 1918. In the last quarter of the 19th century the city reached almost a million people and more than doubled its number of buildings.
During the flourishing period of the Austro-Hungarian Monarchy the economy was buzzing, Budapest became an important hub of the Monarchy, and many spectacular buildings were erected. The city had its golden age around 1900 when it was considered a metropolis.
Even though Hungary was tied to Austria she expressed her very own history and culture through the arts. The art nouveau movement provided a shared platform for both Christians and Jews to express their Hungarian identity within the Austro-Hungarian Monarchy.
Budapest has a rich and fascinating history, and nowhere is this more evident than in its architecture. The city is a treasure trove of buildings that reflect its diverse cultural influences, from the Gothic spires of Buda Castle to the Art Nouveau grandeur of the Gresham Palace. The Hungarian Parliament Building, located on the Pest side of the city, is another must-see landmark. It is one of the largest and most beautiful parliament buildings in the world, and a symbol of Hungary's rich history and culture.
If you're interested in delving deeper into Budapest's history, we recommend visiting the Hungarian National Museum. Here, you can learn about the city's past, from its prehistoric roots to the present day. Another fascinating museum is the House of Terror, which explores the darker side of Hungary's past, including the country's experiences under Nazi and Soviet rule.
2. Art Nouveau in Budapest
Secession is the name for Art Nouveau in Hungary, Czech Republic, Austria and all the areas that until 1914 belonged to the Austro-Hungarian Empire. Art nouveau was popular in the Austro-Hungarian Empire. In Hungary, the most important architect of this movement was Ödön Lechner. Although many people call him "the Hungarian Gaudí", his influences came from Indian and Syrian architecture, and later by traditional Hungarian decorative designs. Other key architects of that time were Béla Lajta, Aladár Árkay and István Medgyaszay. Read about the 40 different names of Art Nouveau.
In Budapest the Art Nouveau movement was more than just an art style because it provided a shared platform for both Christians and Jews to express their Hungarian identity (history and culture) within the Austro-Hungarian Monarchy. The new style was not accepted by the mainstream and the authorities for a long time but it satisfied the bourgeois Jews' needs of group identification. The Jewish Art Nouveau synagogue in Budapest, also known as the Dohány Street Synagogue, is the largest synagogue in Europe and a stunning example of Hungarian Art Nouveau architecture. Explore the main Art Nouveau hidden gem museums of Budapest in our private 5 hour driving tour.
3. Food and Drink
Hungarian cuisine is a fusion of European, Middle Eastern, and Asian influences, and Budapest is home to some of the best restaurants in the world. Traditional dishes include goulash, a hearty stew made with beef, potatoes, and paprika, and lángos, a deep-fried bread served with toppings such as sour cream and cheese. For a truly decadent experience, head to one of Budapest's famous coffee houses, such as the New York Café or Gerbeaud, and indulge in a slice of cake alongside your coffee.
But Budapest isn't just about traditional cuisine. The city is also home to a thriving food and drink scene, with plenty of trendy bars and restaurants serving up innovative dishes and cocktails. For a taste of the local craft beer scene, check out Élesztő, a popular brewery and taproom located in a former glass factory.
4. Romance and Relaxation
Budapest is a city that invites you to slow down and savour the moment. One of the best ways to do this is by visiting one of the city's famous thermal baths. The Széchenyi Baths, located in City Park, are the largest and most famous thermal baths in Budapest. Here, you can soak in a variety of indoor and outdoor pools, surrounded by grand Neo-Baroque architecture. For a more intimate experience, head to the Gellért Baths, located in the stunning Gellért Hotel. The baths offer a range of treatments and massages, as well as private thermal baths for couples.
For a romantic evening, head to the Fisherman's Bastion, a terrace on the Buda side of the city that offers stunning views of the Danube and the Parliament Building. The bastion is named after the medieval guild of fishermen who were responsible for defending this stretch of the city wall.
5. Exploring the City
Budapest is a city that rewards those who are willing to explore its hidden corners. One of our favourite spots is the Jewish Quarter, which has undergone a transformation in recent years to become one of the city's most vibrant neighbourhoods. Here, you'll find trendy bars, street art, and a thriving nightlife scene. Three references of the arts in Budapest are:
Széchenyi Thermal Bath: While not typically thought of as an art destination, Széchenyi Thermal Bath is housed in a stunning Art Nouveau building that is worth a visit in its own right. The building's intricate mosaics and ornate columns make it a masterpiece of the Art Nouveau style, and the thermal baths themselves offer a relaxing respite from sightseeing.
Budapest Music Center: The Budapest Music Center is a concert hall and cultural center dedicated to promoting Hungarian music and musicians. In addition to hosting performances by local and international artists, the center also houses a music library, exhibition space, and a recording studio. The building itself is a work of art, with a striking modern design featuring a glass facade and a spiral staircase that leads to a rooftop terrace with stunning views of the city.
"The Grand Budapest Hotel" (2014): While not a physical location in Budapest, Wes Anderson's whimsical film "The Grand Budapest Hotel" is set in a fictionalized version of the city. The film features many of Budapest's iconic landmarks, including the Széchenyi Chain Bridge, and pays homage to the city's rich cultural heritage. The film is set in the fictional Republic of Zubrowka and features a lavish, Art Nouveau-inspired hotel as a central location. The film's sets and costumes were designed to be evocative of the Art Nouveau style, and the hotel's interiors and exteriors were influenced by the work of architects such as Hector Guimard and Antoni Gaudí.
Conclusion
Budapest is a city that has something for everyone. Whether you're a history buff, a foodie, a culture vulture, or simply looking for a romantic getaway, Budapest will not disappoint. From its grand architecture to its trendy bars and restaurants, the city is a feast for the senses. So why not pack your bags and experience the magic of Budapest for yourself? We guarantee you won't regret it.
If you're interested in exploring Budapest's Art Nouveau architecture in depth, we highly recommend booking a private tour with artnouveau.club. This tour company specializes in showcasing the city's stunning Art Nouveau landmarks, and their knowledgeable guides will take you on a journey through Budapest's golden age of architecture. From the iconic Gresham Palace to lesser-known gems like the Postal Savings Bank, you'll get an insider's perspective on Budapest's Art Nouveau scene. Plus, with a private tour, you can tailor the experience to your interests and schedule. Don't miss the opportunity to discover Budapest's Art Nouveau treasures with artnouveau.club.
Experience Budapest's Art Nouveau era on our 4-hour private walking tour. Discover hidden gems, important buildings and learn about the role of coffee shops during this time. Enjoy charming places that are not usually seen by tourists and appreciate the beauty of the city's architecture with our knowledgeable guide. CLICK HERE for all the Art Nouveau Private tours in Budapest and Hungary (Szeged, a city that we strongly recommend).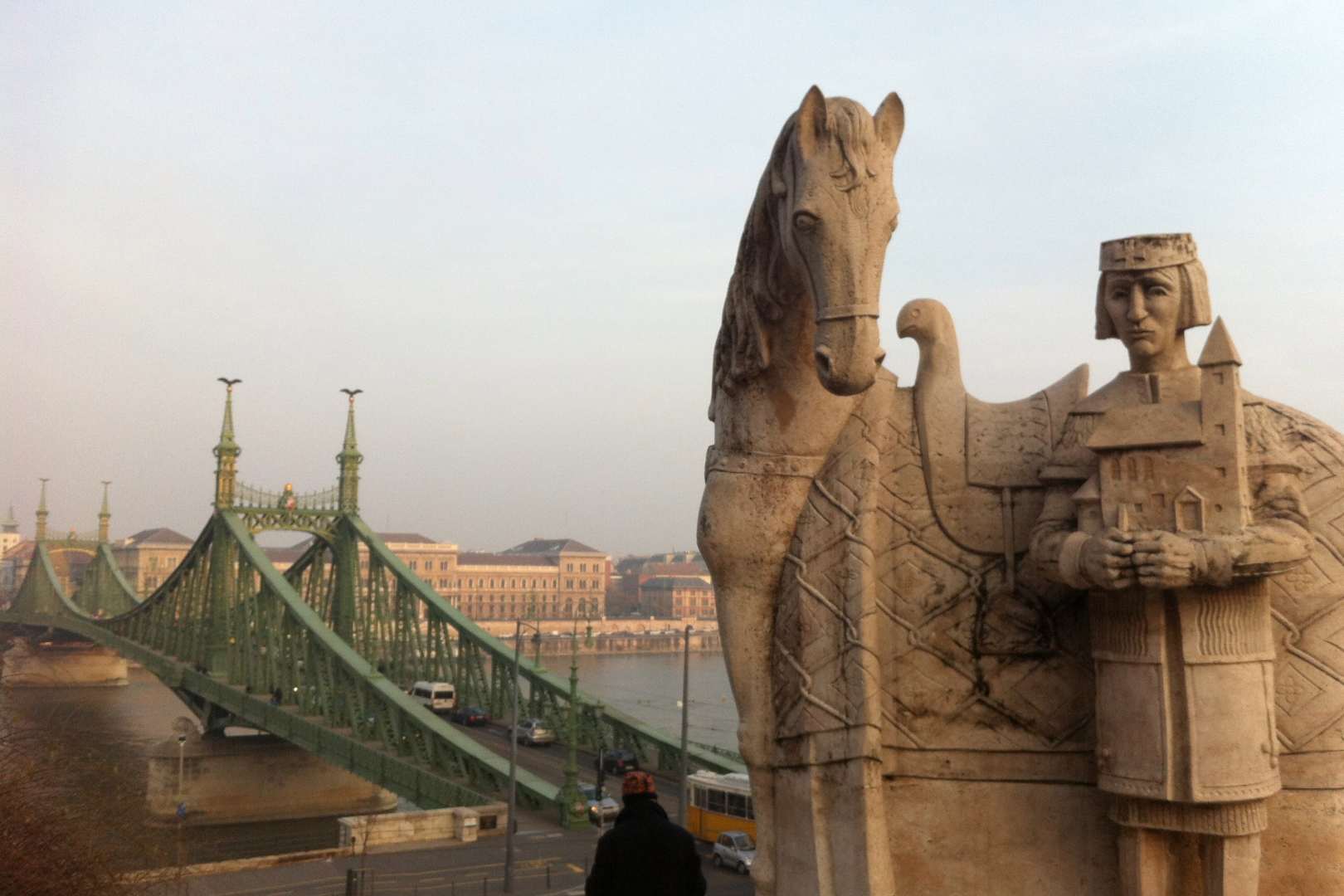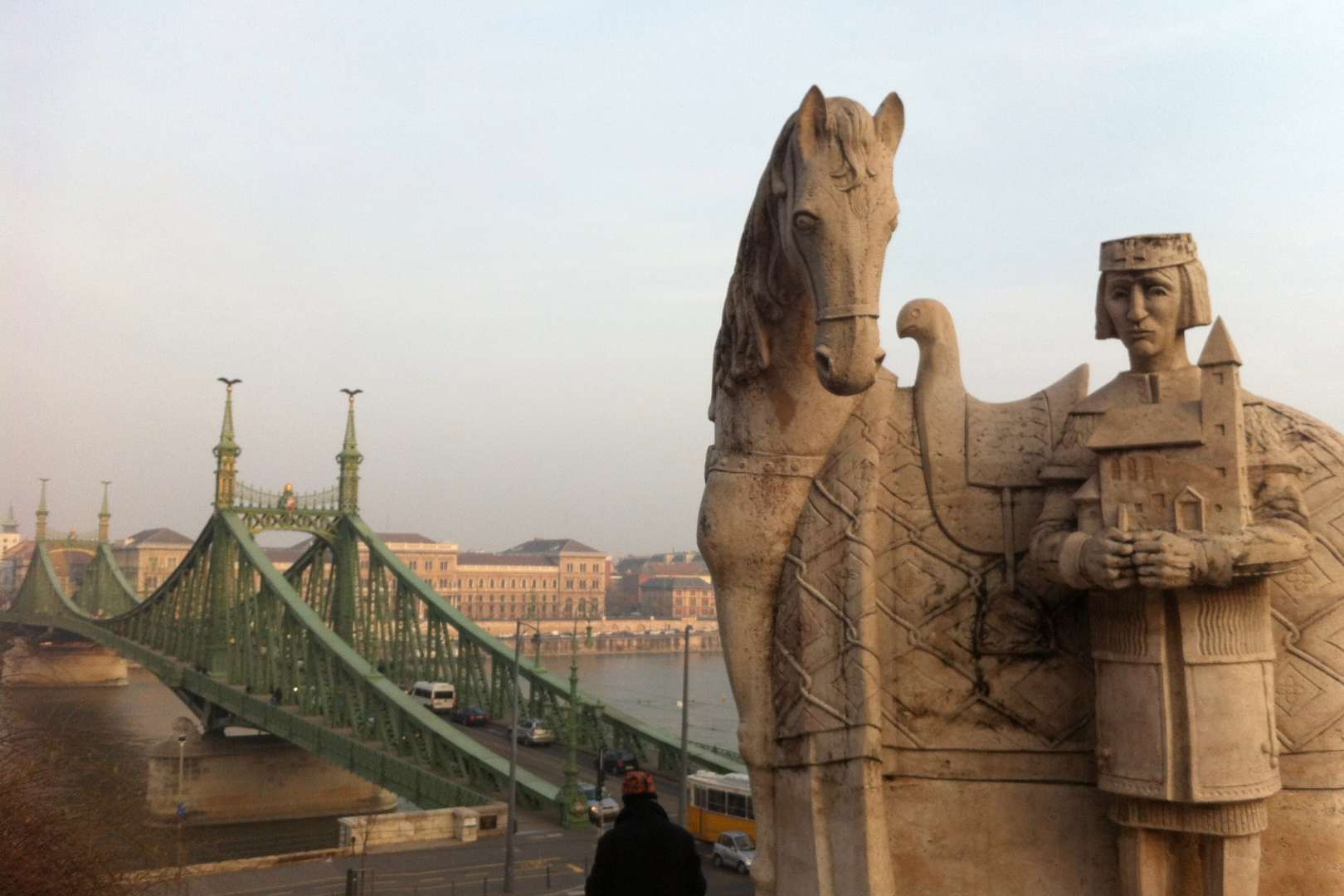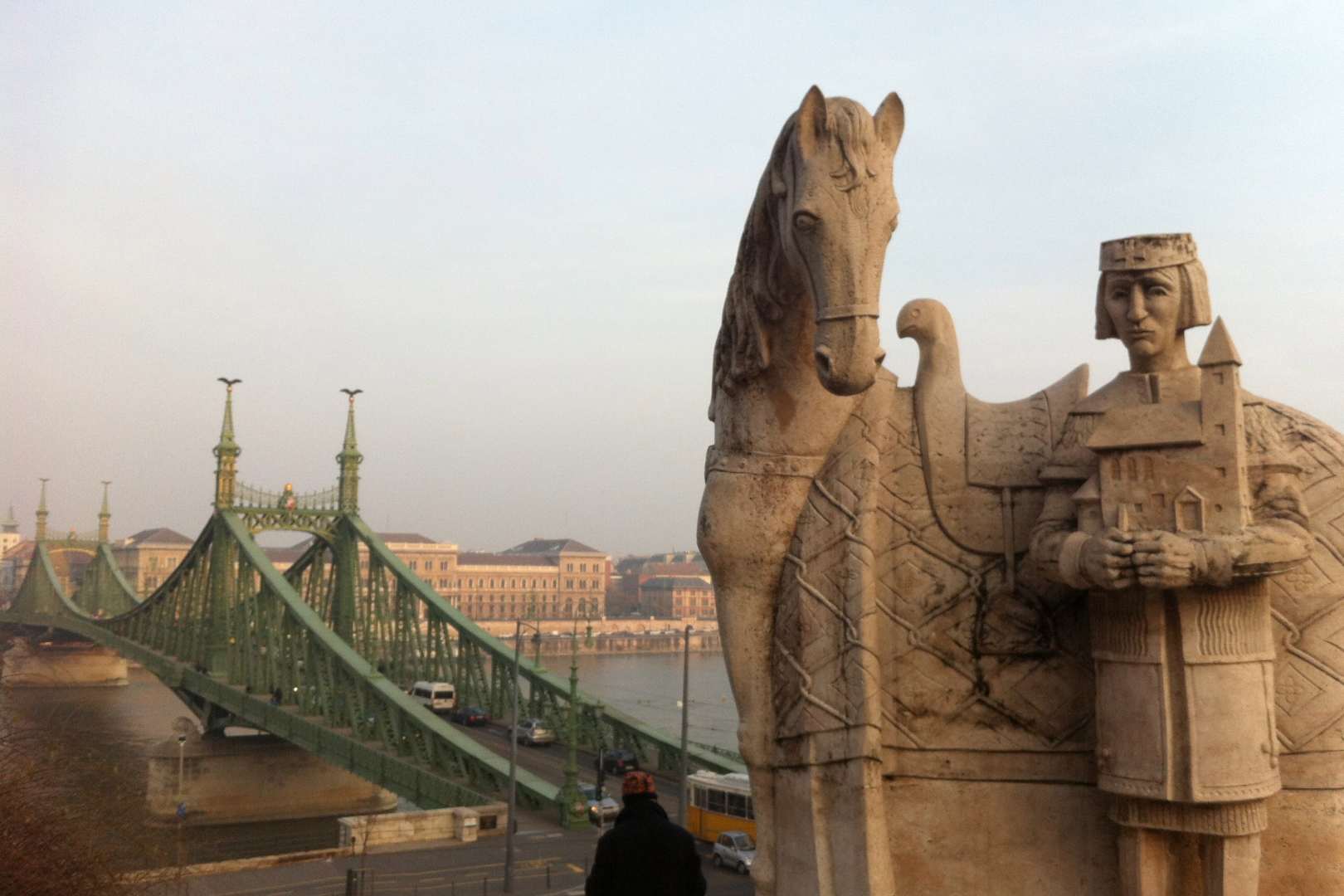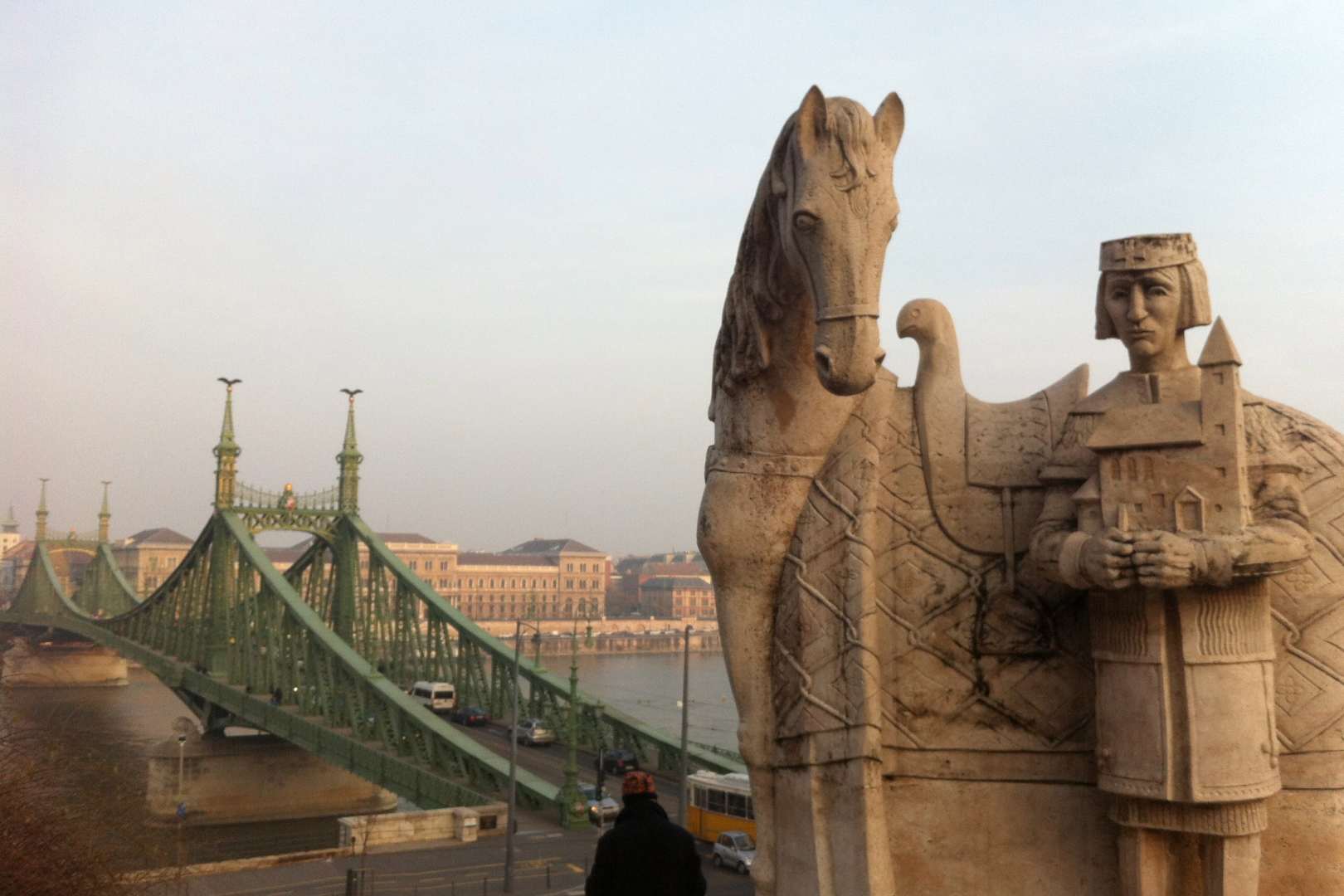 We hope this article has inspired you to add Budapest to your travel bucket list. Happy travels!